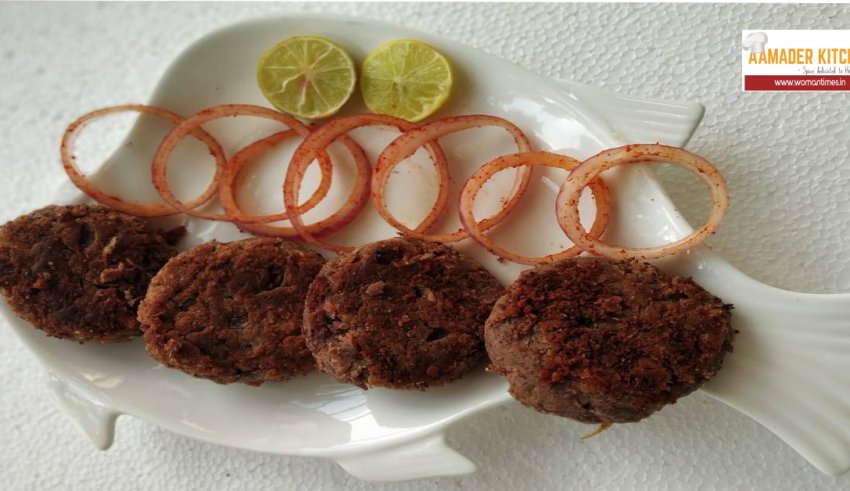 Rajma or kidney beans is considered as the nutritional supplier for the vegetarians. It is rich in dietary fibres, a natural detoxifier and helps in keeping the heart health in its best condition. It is the best legume that can be added to the diet of any age group. So, today I have come with Rajma Galoti Kabab which is rich in health and taste also.
Ingredients for Rajma Galoti Kabab:
Rajma (Kidney Beans) – 100 gms
Besan (chickpea flour) – 50 gms
Boiled potato – 1 pc (if large in size else 2 pcs)
Garlic & ginger paste – 1 tbsp
Cashewnut (Kaju) paste – 1 tbsp
Chopped Onion – 1 pc
Onion beresta (fried onions) – 1 pc
Kwera water – 1 tbs
Rosewater – 1 tbsp
Garam masala powder – 1 tsp
Red Chilli powder – 1 tsp
Salt as per taste
Coriander (Dhania) leaves – 10 gms
Refined edible oil as per requirement for shallow fry
Process:
First, soak the Rajma in the water for the whole night.
Then paste it in a mixture grinder.
In the paste, add boiled potato and besan along with salt, sugar, chopped onion, onion beresta, Garlic & ginger paste, cashew nut paste, red chilli powder, garam masala powder, rose water, kwera water and a form a tight paste. If it is not tight enough, add some more besan to it.
Now take a frying pan with add refined oil. Take some amount of teh paste, make a round shape of it and flatten it.
Fry the balls (shallow) in light flame.
It is ready to serve. Garnish it with raw onions cut into rings and some slices of lime.