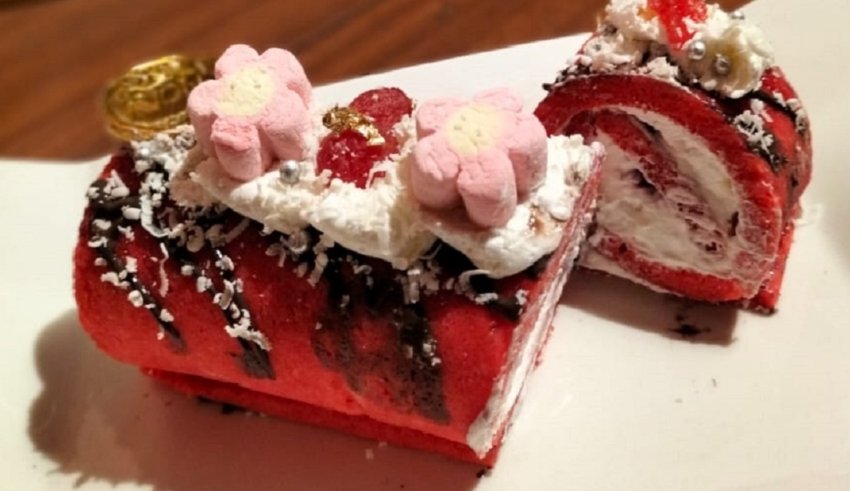 Most people love to have Red Velvet Swiss Roll Cakes for winter months. The chill in the air brings with it many benefits. You may not get that acidity or stomach problems in the winters too. Moreover, the cool temperature makes people crave savories, cakes, and sweets all the more.
Now, there is a science behind all these winter cravings. When the external temperature drops, the body's temperature also does. That is when we crave all things sweet and hot at the same time. 
Foods That Keep Us Warm
Some foods that keep the body warm contain carbohydrates, sugars, and fats. As soon as you eat them, you will feel warm. The intake also kicks the metabolism. For most countries, winters mean the holiday season. So, weight watchers also give their diets and fitness regimes a miss at times. You could be one of them. 
Under normal circumstances, people get a shot of happy hormones when they exercise and stay in the sunlight. But, in winter, many give exercise a miss and don't get the daily dose of the sun. So, the only option left to feel happy is to eat sugary foods. Moreover, evolution could also be one of the reasons behind such sugary cravings. 
Most animals gain extra fat to keep up with the dipping temperatures. And, humans do it their way by taking lots of carbohydrates. We also engage in emotional eating, as winters make some people gloomy. These are reasons enough to gorge on cakes and rolls.
Let us find out what this recipe demands. 
Sweet and Savory Cakes Make the Day 
Ingredients: 
Butter 1 tbsp 

Egg 3 

Maida 1/2 cup 

Powder Sugar 1/2 cup 

Vanilla Essence 1-2 drops 

Red food colour 2-3 drops
For Stuffing:
Cream Cheese 

Whipped Cream

Strawberry Crush (Optional)
Also Read: Gluten-Free Rice Flour Deco Roll Cake
 The Process:
You need a bowl to mix the eggs, butter, and powdered sugar. 

Then, you can add the essence and the color. 

Mix the maida or flour next and fold in the mixture. 

Pour the mixture into a 9×11 inch greased mold.

Preheat the oven at 180-degrees in convection, and bake for 12-15 minutes. 

Let the cake cool down. 

Mix the stuffing ingredients, and fill in the mixture. 

You can garnish the dish with castor sugar or colorful sprinkles of your choice. 
This dish contains maida or flour. It does have plenty of calories but very less nutritional value. However, most of the dishes in the sweet and savory section cannot do without it. It is often associated with weight gain due to its refined texture. Eggs and butter are a great combination.
Many people can have just two of them. Of course, You cannot make Christmas goodies without these. If you do not add these two wonder ingredients, the cake or savory dish will not get that fluffiness we love. You can also opt for other shortening ingredients, like oil and lard. 
But you cannot give them a complete miss. Cakey things call for fudginess. And, only these two can provide it. Moreover, we associate the winter month with the color red and strawberries. So, the red food color and strawberry crush add its dash of oomph, too. So, what is stopping you? Let us make this and rejoice in the arrival of chilly weather.