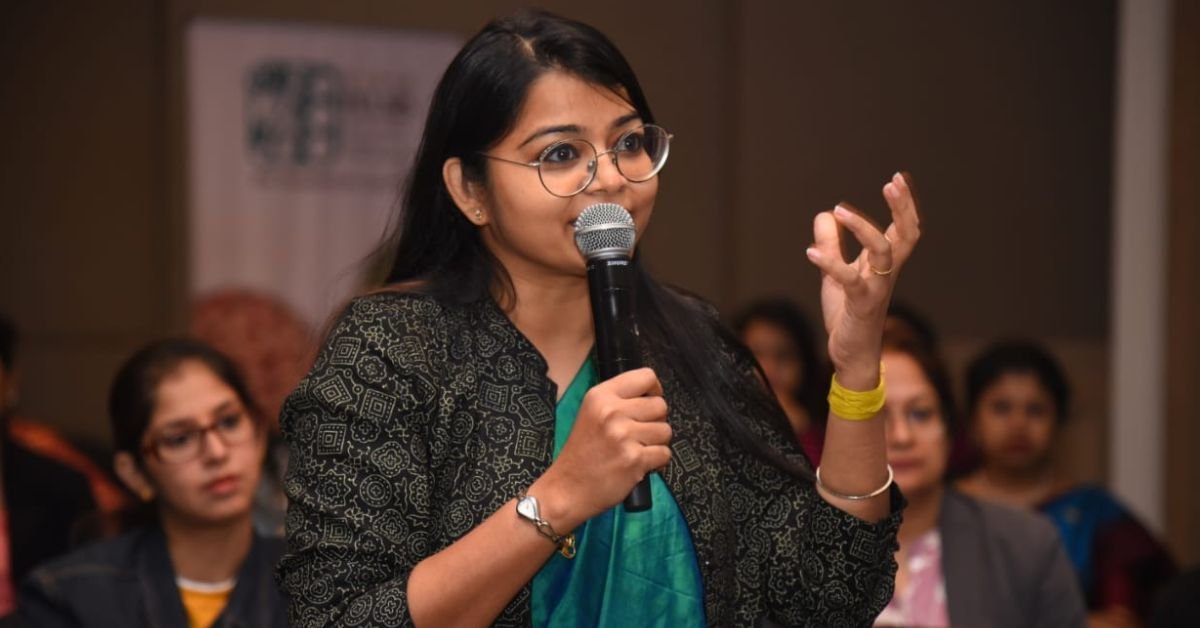 Diet or Nutrition is a well-in-demand subject now. Everyone appreciates nutrition and celebrates people in the nutrition industry. But it was never a cakewalk a few years ago. No one knew nutritionists' jobs or how they could impact their lives. It all changed after humanity faced one of the scariest generational pandemics, Covid-19. Now more than ever, people are more inclined towards nutrition.
In conversation with one such reputed and experienced nutritionist Samapti Maity. She will discuss her experiences and journey to becoming one of our nation's most celebrated nutritionists. Tune in to know more about her now!
WT: Our childhood plays a major role in deciding who we become as adults. So, how has your childhood been?
SM: I come from a middle-class background, and my childhood was pretty good. At the same time, I don't have any special childhood story. But it was embedded into us that after a certain period, a girl has to get married and focus on her family. From there, to become independent and be who I am today, all because of the support from my 3 sisters. It took time for my parents to accept it, but eventually, they understood. My sisters were always there for me; they were my supportive pillars.
WT: Nutrition was only sometimes this trending matter. So, how and why did you choose to be in this profession?
SM: I was heavily inspired by my nutrition teacher back in class 11. It's because of her that I started to learn more about the subject and also started loving it. I needed to learn more about the career prospects in Science, Arts or Commerce. Thanks to her that I got exposure to nutrition subject. The hardest part of taking up a nutrition major in my college was relatives thinking I was studying home sciences and culinary arts. Even unknown people also asked me what else cooking I had learned. It used to irritate me a lot. I had to face this for quite a few years. Because of Covid, people nowadays are more attracted to nutrition than ever.
In my 14 years career, I have never seen anyone be so aware of nutrition as these days. Even the government is putting so much effort into it. It took us a very long time to understand the nutrition subject in West Bengal. 
WT: May we know a little bit about your academic life?
SM: After my graduation and master's in nutrition, I specialized in diabetic nutrition. You can also call me a diabetic educator, for that matter. With proper counseling and nutrition, I help people rule out their diabetics. I am also a sports nutritionist now. I provide a proper roadmap of nutrition for sportspersons. Then recently, from Monash University Australia, I completed my Fodmap course. It's about specialized diet and Nutrition for IBS and GI diseases. I am only the 2nd or 3rd person in West Bengal to have this degree. I also have a specialization in maternal nutrition. 
WT: You have a lot of educational achievements in your kitty. But how exactly all your experience and you, to be specific is, relevant to women's health or nutrition?
SM: Nutrition is the main pillar behind everything. But if you ask about women, our nutrition gets compromised a lot. Whether homemakers, corporate workers or children, we don't get enough nutrition. Women are the roots of a house. So if they care for their nutrition, the concrete house will stay intact. I am associated with an NGO called Kolkata Ekatma, where we work for women's empowerment.
WT: How do you handle situations with a disagreement about nutrition between you and your patients?
SM: It's quite common, and to overcome this, I try to understand the psychology behind it. Then I try to calm them down and give them mood-boosting foods. Then when I get a hold of the situation, I give them a full-fledged diet or nutrition plan.
WT: Is patient psychology included in nutrition studies, or does it come with experience?
SM: You can understand it better with studies, but the experience helps. Nutrition is beyond a diet chart. So, to understand patient psychology, their likes and dislikes is very important. Only when they are happy with their food can they benefit the most from it. That's why I take a lot of time to counsel people before handing them a diet chart.
WT: How do you spread awareness among your patients to lead a nutrition-rich positive future?
SM: I do a lot of awareness programs for this reason. I do not support cutting down on your favorite foods. I make them understand how much to eat and what else they can do to balance out its effects. The rest is they are capable of doing it by themselves.
WT: How do you think the government is helping spread awareness on nutrition?
SM: Our government only spread a diet plan during Covid. But after that, I haven't seen any such thing from the government, so I am unaware of it. Whatever we do, we do it individually.
WT: What is your recent development in the field of nutrition?
SM: Last week, I attended a workshop to do a course on metabolic diseases and special nutrition for that. So, that is my most recent development in this field.
WT: You have been on this career path for a long time. Any particular challenging story for us?
SM: I worked for pediatric cancer, and that time was the most challenging in my career. It was full of ups and downs. Many of them are fine now, and we lost a few too. But that was the toughest part of my career.
WT: How does weight gain or loss nutrition differ from nutrition to cure diseases?
SM: Nutrition is above weight or disease. People nowadays are becoming so aware that even with no certain goal, they come to eat healthily and stay fit. That's something I get very happy about. From birth to death, nutrition is a major part of human life. So when people rank their nutritional intake just for the sake of it, I get very happy.
WT: People depend very much on Google or Youtube; what do you want to say about that?
SM: My only advice to them is to consult a certified nutritionist and follow Google or YouTube sparingly. By doing that, people are putting their health at risk. So avoid doing that and consult a well-qualified dietician or nutritionist.
WT: Does one diet plan work for all people?
SM: Certainly not! Only specific plans can fit everyone. Every diet plan or nutritional plan is bio-individual. What you can digest easily might be hard for someone else. Nutritional deficiencies also vary, so it has to be different for everyone. 
WT: There is a lot of fuss about a gluten-free diet, but with too much or too little information, no one seems to have a proper idea. So what do you want to say about that?
SM: Many things contain gluten, but cutting down on wheat will help us avoid gluten. But it's not like that. Only experts can help us realize that, so asking Google will not help. Consult a professional instead.
WT: You talked about gluten or lactose intolerance; how do you identify them in patients?
SM: With the help of certain consultant and certain tests. I ask them to do blood work or allergy tests to know the root cause and then give them a proper diet plan.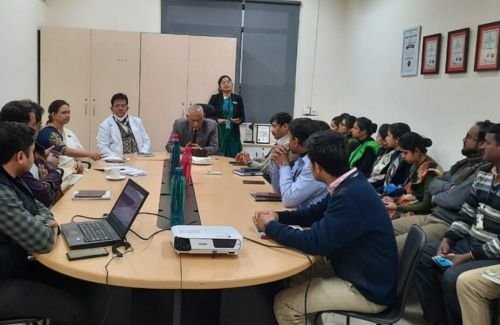 WT: How do you maintain your work-life balance?
SM: As I am unmarried and live with my parents, my work is my priority. But apart from that, music is something I am passionate about. I also love to drape sarees on people. I can do almost 12 types of drapes. Also, whenever work gets monotonous, I go traveling or trekking. That motivates me to work even harder.
WT: What do you want to say about their food habits to all the women out there?
SM: I just want to say that you never skip meals and have each meal on time. Look after your calcium and protein intake. Include dairy products in your diet. Eat plenty of fruits and vegetables for glowing skin and beautiful hair, and be happy. Have a sound sleep of at least six hours, and love yourself. 
WT: Where do you see yourself in the next 5 years?
SM: I want to study more and reach out to more people to help them. I also want to travel and trek to more places.
WT: Are you currently associated with any hospitals?
SM: I am the department head of IQ City Medical College in Durgapur as a senior dietician. 
While we see a proper diet or healthy lifestyle as a challenge, nutritionist like Samapti Maity can always ease your tension.