Woman Times Woman of the Month is gaining much popularity, and we have consistently got women from across the globe to present their talent and skills. One such Woman of the Month (July) is Dr. Shreya Govind. She is one of the most inspirational, motivational trainers the generation has produced. You can add many titles to her name: Life Skills & Soft Skills POSH Trainer, HR Consultant, etc. She stands ahead of the others in her sector with her reliability, responsibility, and friendly nature. Moreover, she brings a lot of dynamism to whatever training she undertakes. Dr. Shreya Govind has created inspirational pathways, and her pedagogy has enticed many professional 
Here, we had the opportunity to interact with the lady, who will motivate more people in their careers and lives in the coming days.
WT: Tell us about your childhood, Dr Shreya Govind.
SG: Originally from Patna, Bihar. I was a good student in my school days. I  was very hardworking and used to secure good ranks in my class always .
WT: Sports train people both mentally and physically, please tell about your inclination to the sports genre.
SG: In school, we did not get much opportunity. But at home, I always played cricket, Badminton. I was always been an active person.
WT: Always a bright student in class, your academic life can be motivation for many please throw some light on it.
SG: Until my 12th class, I was in Patna; then, I moved to Delhi for graduation. I did my graduation from Miranda House, Delhi University- Top College of India. I did my MBA from IITTM, Gwalior. I had to stay in a hostel, where I learned how to lead life individually and learned many life lessons. I had many struggles; being from a middle-class family, we had limited means but had to manage everything in a small amount.
WT: What has been your ambition?
SG: I always wanted to be a doctor as a child, but when I reached class 10, I realized that I could not pursue Science. I started studying Humanities along with Economics and Mathematics. Then, at 11 and 12, I was not very serious about my career. Like all teenagers, I also became very careless in life. Then, I moved to Miranda House to pursue graduation. And then, in my second year, I decided to do management, especially in HR.
WT: India has progressed a lot and has many opportunities for women. However, do you feel that empowerment has percolated into all parts of society?
SG: We have a long way to go regarding women's empowerment. The government has taken many initiatives and has also encouraged development. But family and patriarchal society also have a huge role to play. The mindset needs to change, as everyone is not privileged to get all the opportunities.
"Women should support other women. As a POSH consultant, I have still seen obstacles in organizations."
WT: Tell us about your role as an author. 
SG: While in training, I saw people write blogs and many other digital contents. During training and development, we had to research and write a lot. I suddenly realized that I could utilize all my research and writing skills in bringing up a book. My book- Predicaments of New Manager, is about the "Journey of a First-time Manager" – and is also one of my signature programs.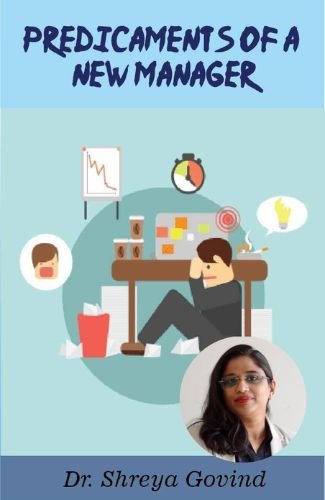 WT: How many people have you trained?
SG: I have trained around 30,000+ people and aim to reach to 1 Lac by 2025
WT: What do you have to say about the young students' psychological problems in society?
SG: I have found out , many times, engineering students, study the subject do so due to family pressure. Not every student gets to choose their passion. This factor leads to stress and psychological problems. Parents should stop pressuring their kids to become doctors, engineers, lawyers, etc. Now, the horizon has expanded a lot. So, career choices.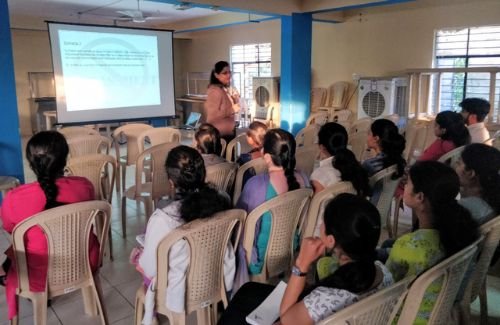 WT: You have worked in diverse sectors. Which is your favourite sector?
SG: I think soft skills are essential for all sectors. What I teach are all transferable skills. Apart from the hard skills in the industry, soft skills are crucial. I liked to work in the corporate sector with first-time managers. People leave jobs due to bad managers. So, I want to improve this genre. I also want to train college students for a better choice of career path.
WT: You have considerably achieved a lot and your achievements have been successfully been awarded, if you tell us some of them.
SG: I worked with a Multinational in Bangalore and was given some significant responsibilities. I was handling the entire gamut of HR like recruitment, payroll, and doing all the HR functions. I had to manage the whole stuff alone; during that time, I used to work 14-15 hrs. But I never shied away from work and kept making my effort. At the end of the quarter, I got many awards for my effort and hard work. So, I always believe hard work always pays off
 This recent Woman of the Month has also been a feather in my cap, giving my complex works and efforts a definite shape and encouraging me to do more.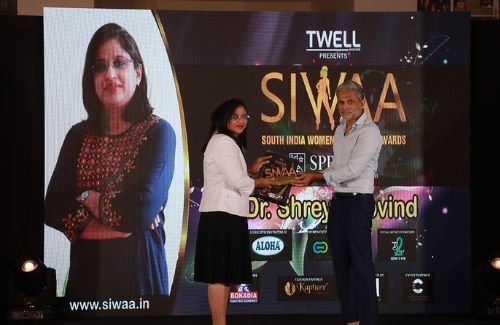 WT: As we have seen that women are mostly discriminated in work space, have you ever faced such a situation?
SG: Yes, it is still widespread. I had also faced something like this in my career. I was on my family way when I shared it with my supervisor. Instead of congratulating me and being happy, my supervisor said- " Shreya, we need to find your replacement before you leave. You must ensure there is a complete handover before going on maternity leave. And above all, he asked me to resign from my role.
These are a few snippets from the life and career of Shreya Govind. If you relate to her, do give a thumbs up and share the story.
To be Woman of the month share your profile with us at [email protected]