Marginalised communities are created by the society.
As the month of June rolls around, the world comes together to celebrate Pride Month, an important occasion for the LGBTQ+ community. In line with this spirit of inclusivity and empowerment, Swabhimaan, a platform dedicated to giving marginalized communities a voice, hosted its first bi-monthly with the Pride community. The event, which took place on the 12th of July 2023 at the House of Sow in Kolkata, was presented by Sonali's Cubo and curated by Vayjayanti Phugalia, drawing inspiration from Bappaditya Mukherjee.
The success of the event was made possible by the generous support of several organizations and individuals. The primary supporters included the Rotary Club of Calcutta Avyanna, WICCI Social Media Council, House of Sow, and Graphics Que, who came together to create a safe and inclusive space for self-expression.
Vayjayanti Phugalia, the curator of Swabhimaan and the founder of Sonali's Cubo, described the platform as a non-judgmental haven where imperfections are embraced. It is a space akin to a drawing room, where individuals can bare their souls and express their deepest thoughts freely. The inaugural event focused on the Pride community, and future events will shed light on different marginalized groups, such as acid attack victims, differently-abled children, and others whose voices need to be heard.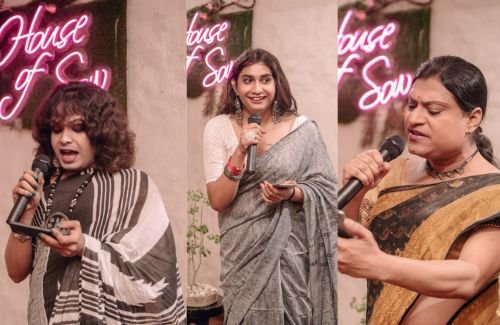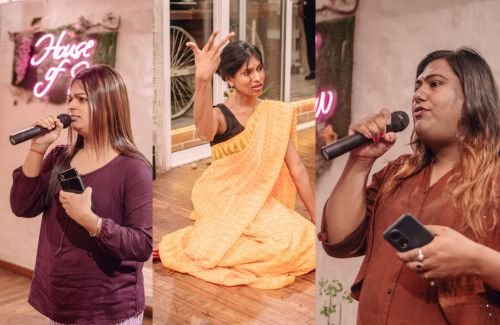 The event showcased an array of talented performers who captivated the audience with their artistic prowess. Ananya Som, a student at Narendrapur Ramkrishna Mission, mesmerized everyone with a beautiful dance performance set to Rabindrasangeet. Swarnakamalini, a multifaceted artist excelling in singing, writing, and acting, left the audience spellbound with her operatic rendition of the iconic Titanic soundtrack. Anurag Maitrayee, a dedicated civil rights cultural activist, moved hearts with a soul-stirring poem. Bonnya Kar, a gifted writer and vocal artist, skillfully narrated a poignant story of her own creation, evoking strong emotions from the audience. Bristi Karmakar, a talented undergraduate student, serenaded the crowd with her rendition of the popular Bengali song "Chirodini Tumi Je Amar." Priya Mazumdar, a graceful dancer, delivered a captivating performance to the tune of "Baajlo Tomar Alor Benu."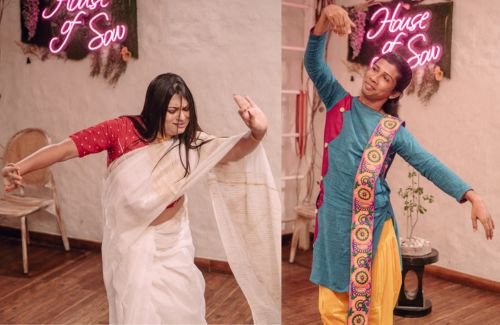 Bappaditya Mukherjee, a prominent figure in the event, shared his insights, stating that the decision to celebrate Pride beyond the designated month aimed to kickstart the launch event. The word "Swabhimaan" itself signifies self-pride in a positive sense, and the organizers believed that culture has the power to bring communities together. Through art and culture, the message was conveyed that creative expressions know no gender or specific group limitations. Anyone, regardless of their community or gender, can unleash their creativity and have the right to express themselves, deserving respect and acceptance.
A Safe Space for Authentic Expression:
Swabhimaan promises to provide society with a space for authentic self-expression, free from judgment and filters for the marginalised communities. It offers individuals the opportunity to share their thoughts and experiences before an audience that embraces diversity and understands the importance of respectful engagement.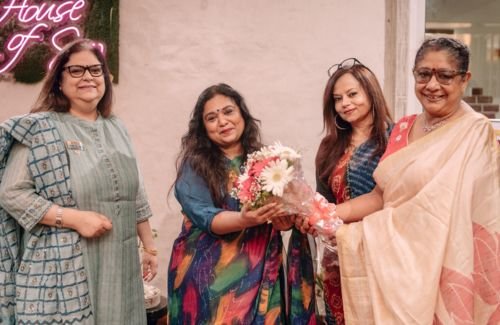 Swabhimaan's bi-monthly event in collaboration with the Pride community exemplifies the platform's commitment to empowering marginalised communities and fostering a sense of self-pride. By providing a judgment-free space for artistic expression, Swabhimaan aims to break barriers, inspire understanding, and foster a more inclusive society for all.