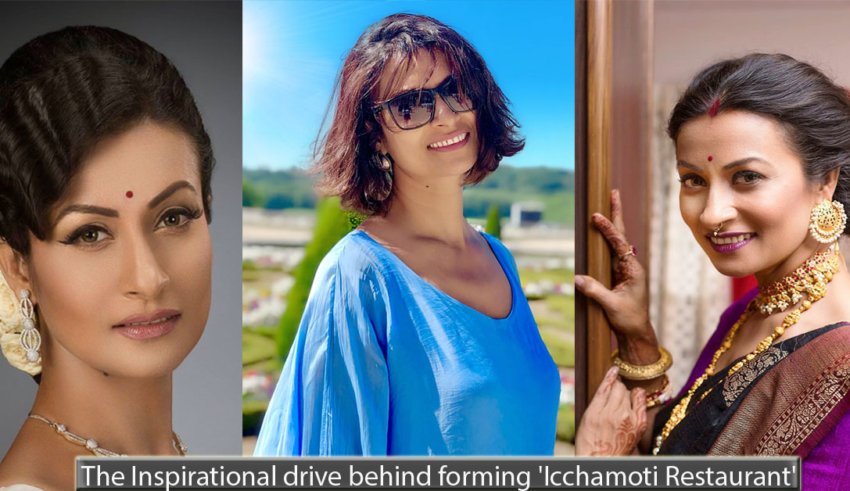 Mitasree Chowdhury is an entrepreneur running the Ichamotee Restaurant in a remarkable way.
The difficulty of succeeding in the restaurant sector is no longer a secret. And we have to notice that many great ladies are doing a fantastic job in this industry.
In a world where the majority of the restaurant population is male-led, female entrepreneurs succeed in doing so. But a few women trailblazers completely changed the scenario.
Today, women are increasingly using their knowledge and cooking skills outside the home to assert themselves as important names in the restaurant industry, challenging gender stereotypes.
Woman Times has brought you the story of an amazing lady who successfully manages her restaurant and breaks all kinds of hurdles. Let's delve into Mitasree Chowdhury's early struggles and dedication as an entrepreneur.
WT: The early years of Mitasree (Owner of Icchamoti Restaurant).
Mitasree, like every other child, had a typical childhood with strict parents. Her life revolved around her studies and extracurricular activities. But her drive to do anything in life gave her angel wings, and she magically landed at her current location.
"The disciplined lifestyle that my parents instilled in me has benefited me a lot in my later life; I will always be grateful to my parents for raising me in a way that taught me how to parent and instil discipline in my children," Mitasree includes.
WT: The road to entrepreneurship
Mitasree began her career as a photographer for the a renowned bengali cookery magazine. I was attracted to modelling and wanted to make it a job. However, because of a particular state of affairs, I could not go any further.
Therefore, on the same day, I asked myself why not work behind the camera," recalls Mitasree of her early days in the industry. While visiting different types of restaurants for shooting in her photography working tenure, she got the idea to start her food venture – Ichamotee , in the year 2019.
WT: The Inspirational drive behind forming 'Ichamotee '
Ichamotee is a name that is significant in connecting the two Bengals, Epar Bangla (West Bengal in India) and Opar Bangla (Bangladesh). River Ichamotee has an impact on the customs and foods of both countries.
Mitasree got her motivation from her mother – her mother and mother-in-law. Her mother is a great cook, while her mother-in-law is a math teacher. "Both mothers are my soul idols from whom I have learned many things; they have made me believe in myself, and I have begun to believe that if they can do these things, so can I," the entrepreneur says.
While working as a food photographer, she visited several restaurants where she felt the authenticity of a Bengali kitchen was lacking.
Food is what brings people together, traditions, and roots closer. She believes that customers should be able to sample the best cuisines from both Bengals at her restaurant to appreciate the flavours thoroughly.
WT: Her trials, hardships, and overcoming all difficulties
'I had to deal with many challenges because I didn't have a business idea before, from managing the chefs and staff to bringing the whole idea to bear. I had to work hard to get into the hospitality business. This is not an easy task for a new person, but fortunately, I was able to do it," she says, sharing her experiences.
WT: The contribution of her family to her life.
Mitasree gives tribute to her entire family, particularly her husband, for being her rock. She claims that her children are pleased by what she has accomplished in her work and that she strives to instill liberal values and perspectives in her family.
A word to all the ladies –
Today, women are so concerned about their jobs and their families that they do not have the time to pay attention to themselves, which is critical. We forget that self-love is vital. Let us treat ourselves and take some time for ourselves. Let's create a little world where we can think about ourselves because loving ourselves matters, Mitasree advises.