Valentine's Day is the Day of love, but does all love reach its destiny? I am sure who is reading this can connect to their life. We all have a secret love; many times, it has never been possible to confess to the love of our life. And today, on Valentine's Day, we have the love story of Kavita Bhawnani, who takes the platform to confess her never told secret of loving a boy for the last forty years.
Kavita Bhawnani has an eventful life filled with moments of joy and moments of sorrow. But one memory that had remained buried deep within her heart for over five decades was her personal love story from her days in class five.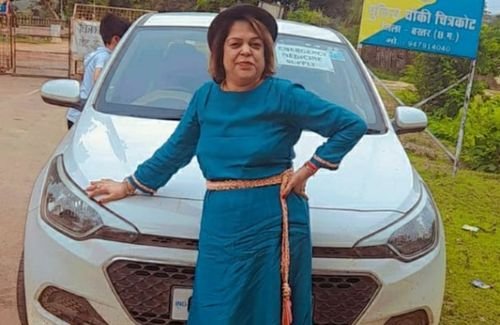 They spent their recesses and lunch breaks together, sharing stories and secrets. Kavita cherished every moment she spent with her secret love, but she knew she could never tell him how she felt. She was too scared of rejection and too afraid of losing their friendship. During an exhibition in their school which marked the presence of the Late Hon'ble Atal Bihari Vajpayee, she spent her whole Day with him, who shot her snaps, and they enjoyed the company of each other. 
Years went by, and Kavita grew up. They went to different colleges, married and started their own families. They were still in touch as his neighbourhood was Kavita's parental house, and Kavita never forgot about her first love. She always wondered what could have been if she had taken a chance to tell him how she felt.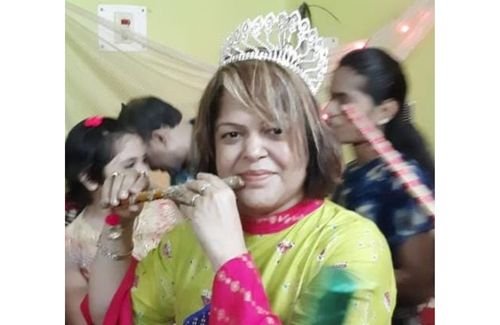 However, after 40 years, Kavita still remembers her untold love and takes this platform to confess her unconditional and infinite love for her secret lover.
She says, "Just like Radha Krishna who never met yet have infinite love without any condition for one another, I have my share of love always kept aside for him. Certain love story or love stories are beyond expectation, and I never expected any return to my love."
As she was telling, Kavita felt a sense of peace. She knew that even though she had kept her love hidden for all these years, it had never truly died. It had lived on in her heart, a testament to the power of first love.