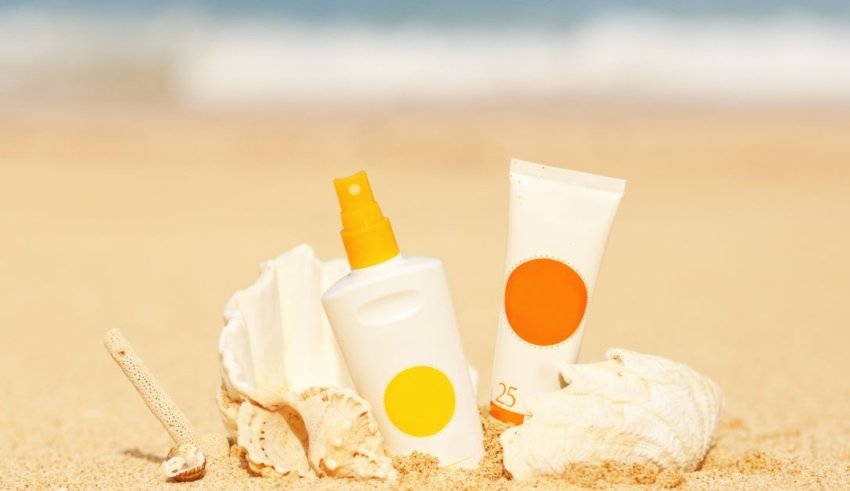 Are you looking for the best sunscreen?
If you are, you are at the right place. For the unversed, you need to apply sunscreen to keep the sun's rays from penetrating your skin. UVB and UVA rays may not be visible, but they are always present. You should always wear sunscreen inside your home as well. Some of you might wear sunscreen only in summer. However, the truth is that the UVA and UVB rays are there in winters and the rainy season. You must use sunscreen to shield your skin from cancer-causing harmful rays. 
If you do not use sunscreen daily, you can be a victim of premature aging, fine lines, deep-seated wrinkles, and pigmentation. Once you start suffering from all these, getting rid of them can be difficult. You may be baffled that the sun is the main reason the skin ages fast. You can now avail yourself of the best sunscreen for everyday use.
Sunscreen Recommended By Dermatologists:
Neutrogena Ultra Sheer Dry-Touch Sunscreen Lotion SPF 55:

It is one of the top sunscreens you can lay your hands on. And. Dermatologists also recommend the same. Moreover, you can get it at any drug store. It is non-comedogenic as well. So, those with oily skin can also use it without their pores getting clogged. It is water-resistant, so you can wear it all day and swim with it. So, you can also save yourself from the sun's harmful rays. If you have oily skin, you will surely love the product, and it is counted on as one of the 

best sunscreens for women.
Tatcha The Silk Sunscreen Mineral Broad Spectrum SPF 50: 

This is the all-new mineral sunscreen from Tatcha. Moreover, you can also use it as a primer. Some of the most skin-friendly ingredients are found in this cream. And they are none other than zinc oxide, hyaluronic acid, and other natural plant extracts like red algae. It is a weightless sunscreen you can wear any time, regardless of the weather. Some people also call it the airy and light sunscreen. You can see the visible results in a few days. There will be an improvement in the skin's moisture levels. The skin will also appear softer and supple. 
La Shield Sunscreen Gel SPF 40 PA+++: 

This is yet another wonderful sunscreen you can use at home or outdoors. It also claims to have 40 PA+++. The sunscreen also has UVA and UVB filters. With this sunscreen, you will find your skin getting more hydrated than usual. Moreover, it has many qualities like being non-irritant, alcohol-free, water resistant, and preservative-free. You can apply this liberally over the face at least 20 minutes before you leave the house. If you have oily skin, you can do without a moisturizer. Dermatologists are also recommending this product. It can be a suitable

for everyday use.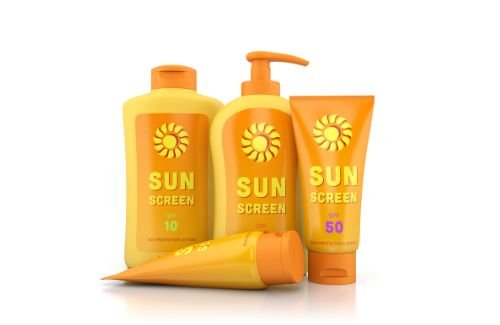 Forest Essentials Sun Fluid: This is another one of those sunscreens which you ought to use. Coming from one of the oldest and most popular Ayurvedic brands. It contains Zinc Oxide, tender coconut, and turmeric, to name just a few of the basic products. It claims to have an SPF of 50 and also minimizes the harmful effects of the sun. Absorption of the fluid is quicker. So, you can wear it without any hassles. It also does not leave a white cast on the skin, unlike other sunscreens available on the market. 
The Derma Co Ultra Matte Sunscreen Gel

: This is another gel-based product used by people with oily and acne-prone skin. It gives you a matte effect. The sunscreen has an SPF 50 1% Hyaluronic Sunscreen Aqua Gel with PA++++. It also claims to protect the skin from blue light. So, you can probably wear sunscreen and work in front of a laptop or mobile.

Many people are allergic to fragrances in cosmetic products. So, this one is the perfect answer in such cases. It also does not clog your pores. You can use this one if you have normal, oily, pimple-prone, or blemished skin. It will be extremely beneficial for you.
All the sunscreens mentioned are lightweight, as no one wants creamy sunscreens today. You can use these and see how well they suit you. You can wear them under makeup, outdoors for brunch, or as a primer. Moreover, you get added protection from blue light, apart from the sun's rays.