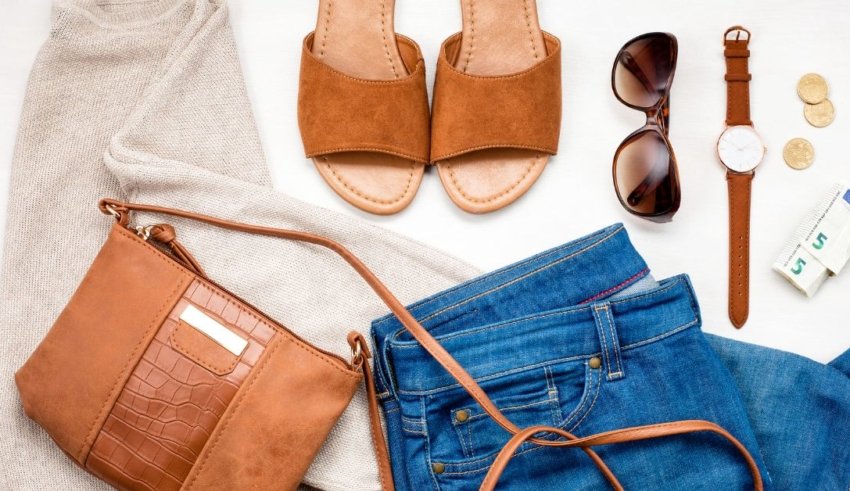 Latest fashion trends are dynamic in nature so keeping up with the pace this festive season is important.
So, we are already in the eight month of 2022. And, latest fashion trends are changing quite fast. While earlier, people generally followed directions every year, it is essential now that you make changes to your wardrobe mid-year. The pandemic also has a massive role in this quick or fast fashion trend.
You should know about the latest fashion trends to give your wardrobe a short rejig. 
Gone are those gloomy days after Covid hit the world. People used to wear athleisure for work and strutted around in pyjamas. But, with Covid becoming endemic, things are all set to change. It would help if you looked forward to the period of festivities, with the autumn season opening shop. You will find something to suit every body type and complexion today. 
Monochromatic:
It is the in thing today, not only on the runway but on the streets. Here it means that your top and bottom wear are the same colour. Tans, neutrals, and creams are out. The season of bright colours is here. Colour blocking is another term that you will come across here. If you are wearing monochrome, you can always add a bit of sparkle with an accessory. It can either be a shoe, a bag, or funky jewellery. Pinks and greens are the colours that are in today. The bright colours will also instantly lift your mood. To complete the look, you can wear a top, pants, a skirt, or a jumpsuit. 
Sequinned and Shimmery Outfits:
So, you thought Sequins were just for the new year or Christmas? You could never be so wrong. Now, you can add shimmer to your wardrobe the entire year. When you are wearing sequined clothes or sparkles, then it is essential to add fewer accessories. The sequins and sparkles act as accessories. To stand out in the crowd, you must wear clothes that add shine and shimmer. You can also wear sequined blazers, shimmery trousers that look like bell bottoms and slip dresses. Sequinned wrap-arounds are also great. You can also wear them aplenty in salwar kameez and churidar -Anarkali. These are amongst the latest fashion trends.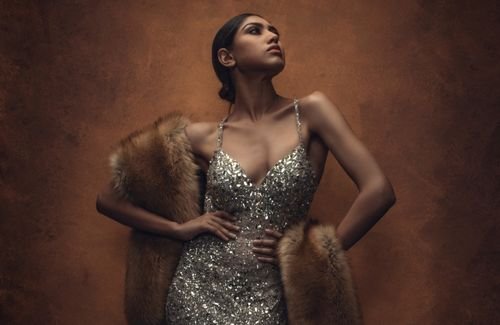 Midi Skirts and Dresses: 
So, you thought the current trends were all about maxi dresses, maxi skirts and so on? But you're mistaken. The midi skirts and dresses had reigned on the fashion scene for a long time but suddenly got ousted. Fret not! It is back with a bang. The knee-length style is back with a vengeance. You will find them in various types, cigarette skirts, flared skirts, tube dresses, etc. It is a safe attire, as well.
The hemline ends below the knees or a little lower. So, you can wear them to work or rush to a brunch or a party in the evening, with minor additions and deletions. Materials like denim, cord, and lycra are very comfortable for the tropics. So, buy some of these multi-faceted clothing.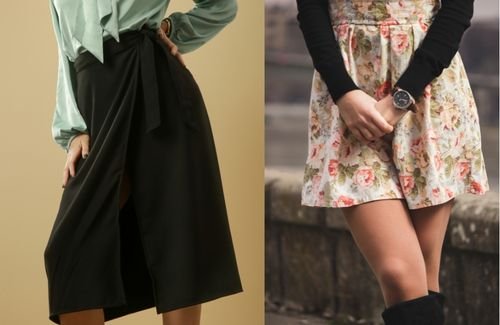 Off-Shoulder Trend:
The off-shoulder trend was lost till a few years back, but it is back again. You can lay your hands on off-shoulder tops, dresses, gowns, etc. There is no end to your imagination. Off-shoulder crop tops are also in. The pandemic has to be thanked for this. If you are heading for the vaccination centre, wearing such clothes has become a practice. You can also try jumpsuits that have such a shoulder style. Now, you can also head to the pub or café after you are done with the vaccination. They come in various fabrics and patterns as well, which is what all your girls have to be happy about. Buy off-shoulder LBDs, rompers, shirts, dresses, bikinis, etc. There could not be a vaster range to choose from.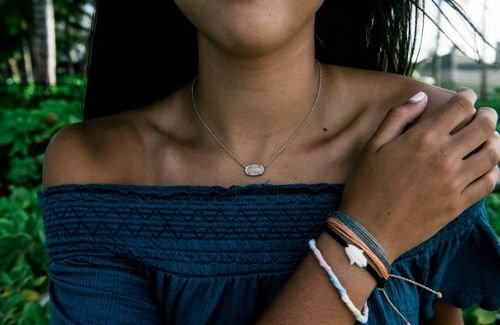 Ruffles and Frills:
Amazingly, ruffles and frills are very common. And they have been in style for the last few years. It has again made its way to the top fashion trends for women this year. They are very vintage and contemporary as well. There is a reason behind that as well. It gets an instant facelift when you wear a plain top with ruffles or frills.
Moreover, you can enjoy wearing them in various fabrics, finishes, textures, and patterns. A frilly skirt can also make your day. You can pair a ruffled top with a frilly dress quite easily. The same also adds a lot of volume to petite figures and small breasts.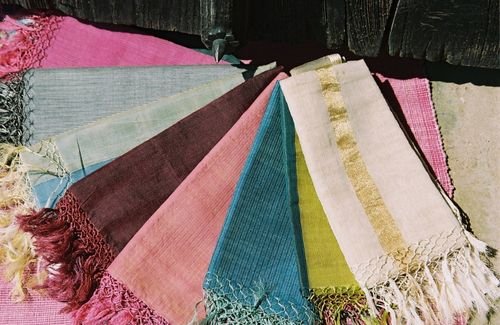 You can choose the latest fashion trend from the above latest fashion trends.
Today's designers are mainly concentrating on fuss-free and functional fashion. You can wear garments, which can be worn and paired with separates to give a new look. It is also a lot about sustainability. If you check out ethnic attire in India, you will also find less fuss around them. These types of clothing can be worn for multiple occasions. Palazzos, straight pants, and Kurtis are in fashion.