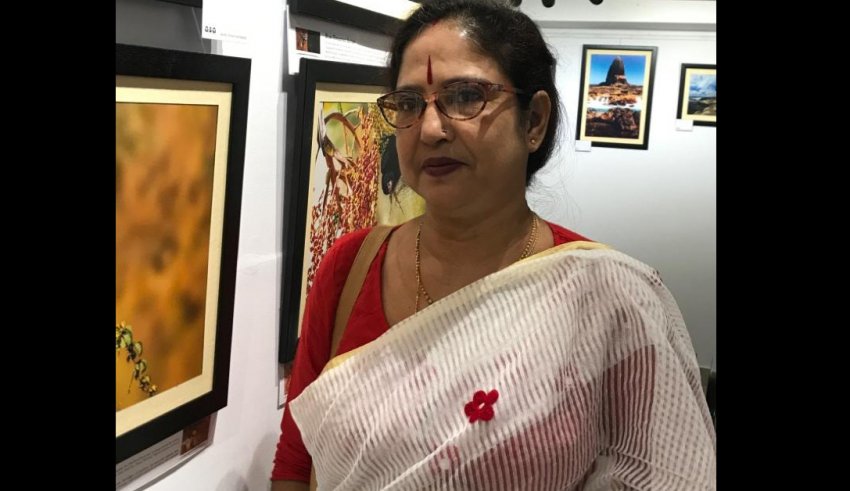 If you delve into the newspapers every day, you will read about the oppression that women face today. Gender inequality is one of them, of in every sphere – education, legal, property, societal treatment etc. Women's development is considered important and spoken well off, but without any results. They are still encircled by the vicious cycle of poverty and paternal pressure or hierarchy.
Iron Lady – Sujata Bhattacharjee
Fighting relentlessly since the past decade, Sujata Bhattacharjee born and brought up in North 24-Parganas, has stirred up a storm in helping the poor and needy women. She did her schooling from Adarsha Balika Vidyalaya, H.S. from Banipith School. Later she graduated from Chaitanya College with philosophy and history. She got married after H.S. examinations. Needless to say, she got a lot of support from her in-laws. Her mother in law needs a special mention here. And, she still does after many years of marriage. Later she entered the Social Work field with full force after a stint in Media.
Education and Career:
Sujata did various computer courses and also spun wool, as a hobby. Later, she started working with channel Akash followed by NE Bangla. I used to take care of all the promo shoots and co-ordinated all women's programs. "I hosted programs, did all the coordination for shoots, and artist selection was my responsibility. I left NE Bangla after I was diagnosed with breast tumour and appendix. So, I had to take a break for some time. Then I joined Delhi-based 'Prabasher Chithi' – a newspaper. I contributed to all pages except sports. I collaborated on 'Ainer Darbar'. I was
on a break from 2013-14. In 2015, I joined All India Human Rights Council in the law division. I worked for
women's support. Currently, I am the president working in coordination with various police stations all over the state." says the social activist.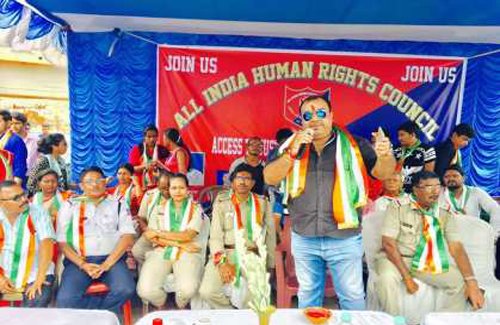 Cases Solved:
Sujata Bhattacharjee does not believe in being too flowery. Her work speaks. So, we are putting out the details right away in front of our readers. Last year, a famous industrialist's daughter in law was facing issues. We settled the matter at the beginning of 2020. We try to do counselling. In 2018-19 – I solved nine cases of oppression. I have been supplying food to 1,500 families in lockdown. We are also supplying medicines in areas like Bongaon, Rajpur, Champahati, Malda, Habra, Ashoknagar, Barasat. We have been helping in the hospitalisation of COVID19 positive patients.
During the last few months, I worked in the Sundarbans and gave assistance during cyclones and COVID19 lockdown. As members of the association, we arranged Bina Paisar Ration Dokan at home. I already coordinated with several councillors. Various police stations are also donating generous amounts of ration. We are supporting seven NGOs, currently. We don't take any external help in the form of Corporate Social Responsibility. Moreover,
we don't need any media coverage. NO MEDIA COVERS US. WE ARE SELF-SUFFICIENT.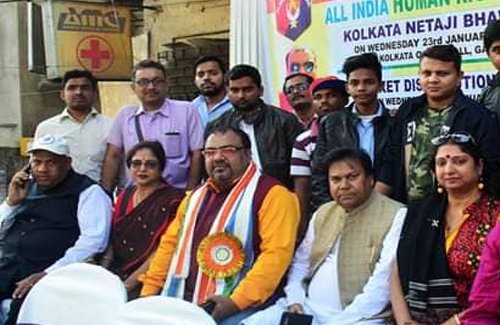 Message To Society:
As per Sujata Bhattacharjee, instead of Mother's Day and other occasions, the well-off should try to help the destitute women in our society who are devoid of any rights. This year, she celebrated Nari Divas, for acid attack victims just before lockdown. Oppression is not limited to rapes, sexual harassment, and mental torture. But more. The
women should also be given equal rights in legal matters. Single women still do not get loans from banks or financial organizations. That needs to change for the better. Moreover, daily wage-earning and many lower-middle-class women do not even get a share of their paternal property. They live on the roads and are easy prey to Wolves on the prowl.
She has supplied food to women in Sonagachi during the lockdown. The theory of needs has reversed here. The order of needs is now house, cloth, and then food. A woman can at least live naked but securely in a brick-and-mortar house. If you put her on the streets naked, she will not be spared. That is what she believes. And, it is true. She can eat less,
but her pride needs protection in a country like ours.
After divorce, a woman should get a share of the father's property. In the high-class income group, it is divided amongst all siblings. However, in lower-middle-class families, it does not happen.
Special Mention
We are running Food Bank for 721 days in 2020, WITHOUT ANY KIND OF DONATION. All our members are contributing. Members also arrange food camps on their personal occasions for the needy. Moreover, I provide assistance to destitute women totally free of cost and for all situations. Anyone can approach me for help at any time of the day. I don't send anyone back empty-handed.