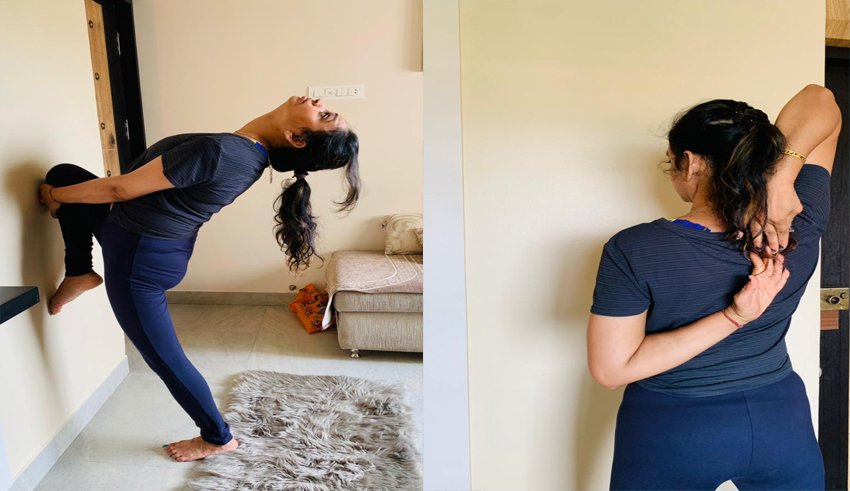 Yoga acts as a healing therapy for your mind and soul, including pranayama, meditation, chanting, lectures on philosophy, and various kriya for internal detoxification.
Benefits of yoga:
Improves flexibility.
Strengthens your muscles.
Get correct posture.
Deep nicer sleep.
Supports quality life and it continues
Ways to keep ourselves healthy from mind and body:
Focus on ur self-fitness to spread happiness in this tough time.
Get up in mid of ur long office, studies or any kind of virtual sessions.
Stretch ur body in between.
Always drink lots of water which keeps the circle of getting up to fill the bottle as well as urination.
Intake low calories.
Wash your eyes.
Visit your balcony or window and feel the nature around you.
Eye contact with nature soothes your eyes and vision.