Spirituality often carries the essence of a quality living, kindness, understanding life, and leading the meaningful times.
An inspiring upbringing with loads of happiness twisted into a disturbing childhood, Rajrupa Dutta Banerjee has seen it all. An ex-corporate employee,  spiritual healer and life transformer she has been a catalyst in uplifting many lives. As life unveiled before her, layers of lessons educated her persona.
Her Life:
It was when Rajrupa was just 12 years old when her grandparent died; her mother was not able to cope with the incident. This affected her mother's psyche adversely leading to disruption of her mental stability. Life turned distinctively different for her. There were people whom she knew started blathering at her back.
She says, "I was never ruffled by the cyclone that came to my life well early. My Pishi (paternal aunt) supported me, and since I was more than a decade elder to my sister, I sincerely played the role of a caregiver. Things were quite new for me but I handled them."
A passionate soul:
Brought up in a Brahmin family, Rajrupa was close to spiritualism through different rituals. Spirituality has been the way for her. Mrs Dutta Banerjee has been a passionate soul. Be it love for her lover or sister, or for her parents, her dedication cannot be measured. And the same applies to her love for spiritualism that has brought her to the path of pranic healing. Her relationships have been through ups and downs, making her stronger like a unicorn. This taught her that despite being passionate or dedicated there are phases in relations which are beyond human control.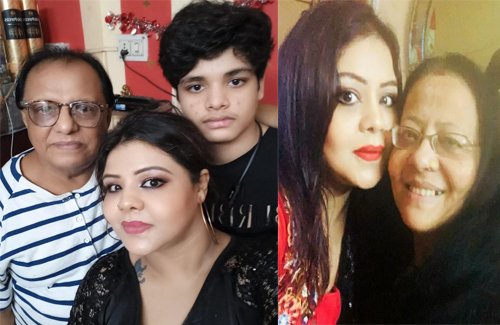 Destruction is the beginning of New:
The point in life when everything seemed disruptive, I became more determined to excel in things I was doing. Academically I performed better in my college than at school. I started loving my sister just like my mother did.
 "Whenever I was into any turmoil in my school days, I visited a temple to take emotional shelter. And this shelter has kept me carry on through my life. In fact, this is the source that pranic healing came to rescue me. I started to explore myself to be a better version of 'Me'. This has converted me into a small divine medium to serve people in the best of my capacity. Spirituality has been my saviour." says the Pranic healer.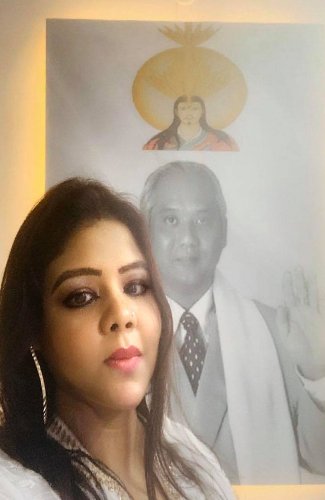 Spirituality, Pranic Healing & Rajrupa:
Pranic healing is a scientific way of energy treatment that uses the Prana which means 'life' to balance a person's life. One of her client in Canada says, "She is an amazing woman, kind and has always saved me from the hardest times." On the other hand, a young female entrepreneur from Kolkata opines, "Rajrupa Di is the person whom I genuinely trust. For her, my finances have been regularised and flowing smoothly. I never believed anyone but yes she is the one who has earned my trust."
There are many stories of her healing across the globe that will leave one wonderstruck. But if one believes in the Almighty or Master or a spiritual being and surrenders with all believe good must follow.
"For most of the people whom I serve has testified that energy healing has positively impacted their lives. I really feel that Master helps one you only need to find the way," says Rajrupa. She is a member of the GMCKS World Organisation. Being an Arhatic Yogi, she has defined ways to live a quality life and Karmically better way.
Rapid Fire:
Food: Chinese
Travel Destination: Switzerland
Wish: To travel across the globe and experience their culture with a company who is as passionate as I am.
Most memorable moment: Falling in Love with people and being a source of love to them.