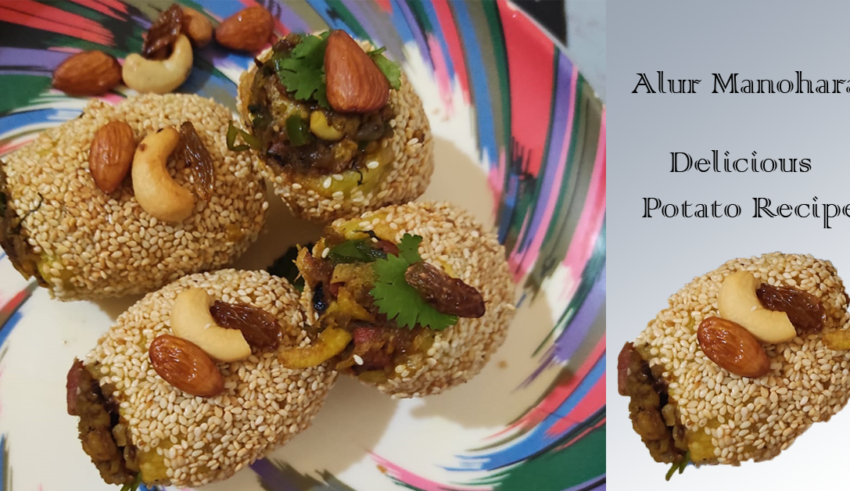 You can play with potatoes so well while cooking. They are a versatile ingredient in the kitchen that can absorb flavors in a jiffy. Moreover, there are omnipresent. If you have sudden guests, then prepare this wonderful dish for your guests in a short time. Your guests will love this dish. Potatoes are rich in carbohydrates and are tasty as well. So, you can combine several veggies with this beautiful vegetable.
The dish has an adequate quantity of carrots , capsicum and also used dry fruits.
Carrots are a powerhouse of Vitamin A. Furthermore, they have a lot of fiber. They also lower diabetes risk. So, blood sugar patients can eat carrots. Carrots also have Vitamin K and Calcium. There are a host of benefits associated with carrots.
Capsicums are healthy veggie. You can have them raw or cooked. They are extremely low in calories and high in Vitamin C. They come in a variety of colors, like red, green, or yellow. If you are planning to lose weight, you can have them in salads as well.
Dry fruits are rich in minerals, fiber, and lots of Vitamins. Consumption of dry fruits also give stamina and energy. Thus, the recipe we will share with you will be the healthiest one this season.
Ingredients:
4 Scooped Boiled Potatoes
2 tbsp Ghee
½ tsp Haldi
1 tbsp Coriander and Cumin powder
1 tsp Garam Masala
1 tsp sugar
2 tbsp Dry fruits
Scooped Potato core(for filling)
½ cup Carrot finely diced
½ cup Capsicum finely diced
½ cup Onions diced
1 tbsp garlic finely chopped
1 tbsp chili finely chopped
1 tbsp ginger finely chopped
1 tsp Black Pepper powder
½ cup Coriander leaves finely chopped
Maida(for coating potatoes)
Corn Flour(for coating potatoes)
Oil as required
Process: 
Scoop out the core of four potatoes. Boil them with some salt inadequate quantity of water. Drain the water. And then you can keep them aside.
Heat oil in a pan. Add chopped onions, garlic, and ginger fry till golden. Then add chopped carrots. Add the chopped capsicum, then add salt and haldi. After the carrots and capsicum are cooked, you need to add pepper powder. Follow it up with coriander and cumin powder. Stir well. Cover it and keep cooking. Add sugar after some time. Add the garam masala for taste. After, sometimes add the dry fruits. After everything is cooked, garnish with chopped coriander leaves. The filling is ready.
Make a batter with maida, cornflour, salt, and black pepper powder. Dip the scooped potato shells in the batter, and then roll in sesame seeds. Deep fry in oil till golden brown. Fill the potato shells with the mixture. Alur Manohara is now ready. Serve is a glass dish and garnish with remaining coriander leaves and dry fruits. The dish looks simply fantastic. Cooked this recipe for your kids & serve it at lunch. They will love it.
Have a great meal at any hour!