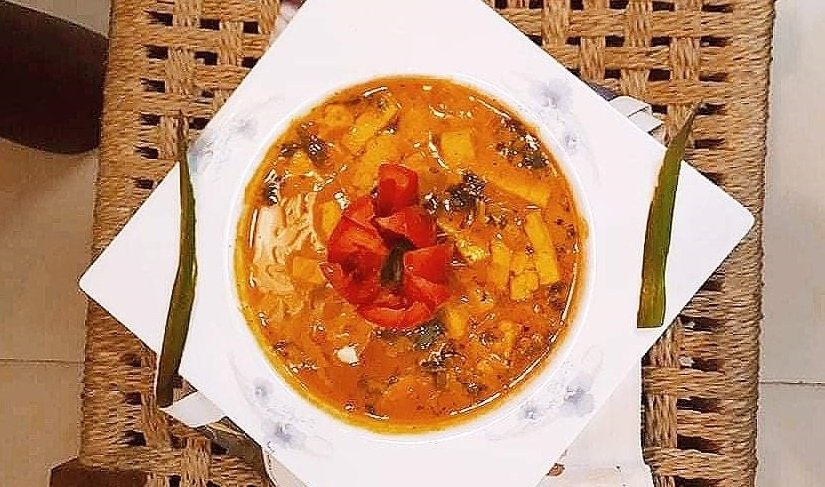 Got bored by the as usual meal routine? And want to have some delicious and healthier dishes on your plate? Then try out this cheese pasindha recipe, which can surely make you believe that veg has the best options.
Medical science is attributing more and more health benefits to the consumption of raw cooking cheese. It is a complete food containing carbohydrates, protein and fats, and minerals, vitamins and probiotics, the bacteria which inhabit our lower intestine and work to aid digestion. It also has a good mixture of nutrients which makes it a perfect choice for weight watchers. Consuming cottage cheese helps those who have diabetes. It is also rich in omega 3, which is good for the mental development of the kids; in short consuming cottage cheese is the best way to keep us healthy.
Ingredients of Cheese Pasindha:
1. Panir (Fired or Raw) – 150 gms,
2. Onion – sprouts- 2 pc,
3. Green Paper – 2/3 pc,
4. Garlic – 4 pc,
5. Tomatoes- 1 pc,
6. Turmeric Powder – ½ teaspoon,
7. Chili Powder- ½ teaspoon,
8. Salt- To taste,
9. Sugar- ½ teaspoon,
10. Hot spice Powder- ¼ teaspoon,
11. Butter- 3 teaspoons,
12. Almonds- 7/8 pieces,
13. Ginger paste – ½ teaspoon,
14. Raisins-10 pc,
15. Four Brains Spice – ½ teaspoon,
16. Sour Yogurt – 50 grams,
17. Kasuri Fenugreek Leaves- 1 teaspoon,
Process to make cheese pasindha:
Step 1: Cut the cheese into slices as per your choice, heat the pan, fry the cheese slightly from both sides, make sure it does not turn black as we need to turn it slightly brown in colour. Put the flame of the gas flow to avoid any inconvenience while frying the cheese. And if it is the fried cheese, then soak it in hot water for 10 minutes.
Step 2: Roughly chop ginger, garlic, green chillies, almond, and walnuts; put all these ingredients into the grinding jar, skip using water into the paste, as the thick paste we do require. Heat butter in a pan, add slices of onion and keep frying until it turns brown. Then add tomatoes into it and keep stirring on a low flame.
Step 3: When the onion along the tomatoes are well cooked, add the spices, turmeric, Chili powder, salt, sugar, and the paste that we grinded before. Stir it continuously until the species get mixes up with the onion properly.
Step 4: When the oil is released from the paste, beat the sour yogurt, put it into the pan and mix it up well. Then add 1 cup equal amount of warm water. When it starts boiling, add some cheese when the gravy is almost ready, and the spices are well cooked.
Step 5: After a while, spread Kasuri methi, hot spice powder and cover it. Garnish it with green coriander leaves and cheese, serve hot with bread.
Add this recipe to your dining table as the main course. You can serve it in a lunch or dinner get-together at your place and reach out to the heart of your dear once through their stomach by serving this tasty dish.