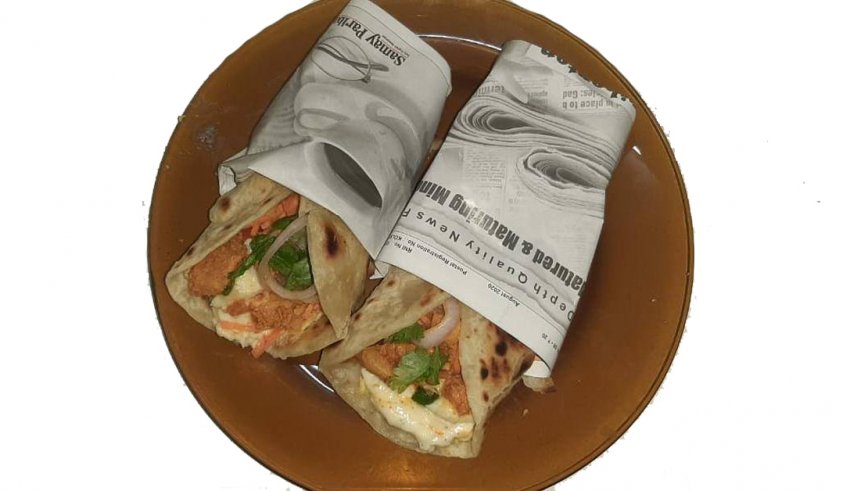 Egg roll or wrap is the most popular item in India, especially Kolkata. The city of joy also has the credit of 'Kati Roll' which makes it a quintessential food item. The rolls are widely in demand as this is a time saving and tasty food item. This not just satisfies the taste buds but also satiates the tummy for a while. With time the roll has seen many changes and variations Let us learn to make egg cheese chicken roll.
Serving for 2 people
Ingredients for the Roll:
Maida – 1 cup
Eggs – 2
Chicken – 400 grams
Onion – 2
Ginger & Garlic Paste – 1 tbsp
Garam Masala powder – 1 tsp
Black pepper powder – 1 tsp
Turmeric powder – 1 tbsp
Coriander powder – 1 tsp
Cumin (Jeera) powder – 1 tsp
Red chilli powder – 1 tsp
Green chillies – 2 pcs
Milk – 1 cup
Cheese – 50 gms
Lemon – 1 pc
Chopped Carrot – 1/2 pc
Chopped Tomato – 1 pc
Yoghurt – 2 tbsp
Butter – 2 tbsp
Coriander leaves for garnishing
Refined oil
Salt & Sugar as per taste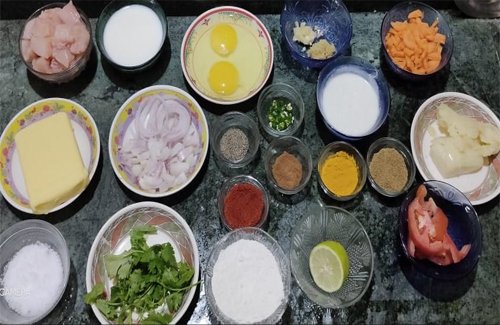 Process for Cheese Sauce:
Take a frying pan and add butter to it.
Add maida or common flour then pour the milk to it.
Now, add the cheese to the gravy.
Lastly, add the black pepper powder to the gravy.
Process:
Now, take the chicken and marinate it for 30 minutes with yoghurt, ginger and garlic paste, turmeric powder, red chilli powder, coriander powder, and jeera powder.
Take a frying pan and heat refined oil to fry the onions.
Add the onions and fry till it slightly turns brown.
Now, add the marinated chicken and fry them.
Add Garam masala and stir them well so that the chicken mixes well.
Now make a dough with the maida and water to form the base.
Roll them flat like chapati, or roti. Add eggs to it and let it fry well.
Add tomato, carrot, onion, green chillies, grated cheese, rock salt, and lemon juice.
Roll this chapati and bake it for 2 minutes in a micro-oven.
 Your egg cheese roll is ready to serve. Take a butter paper and fold it with the egg roll.