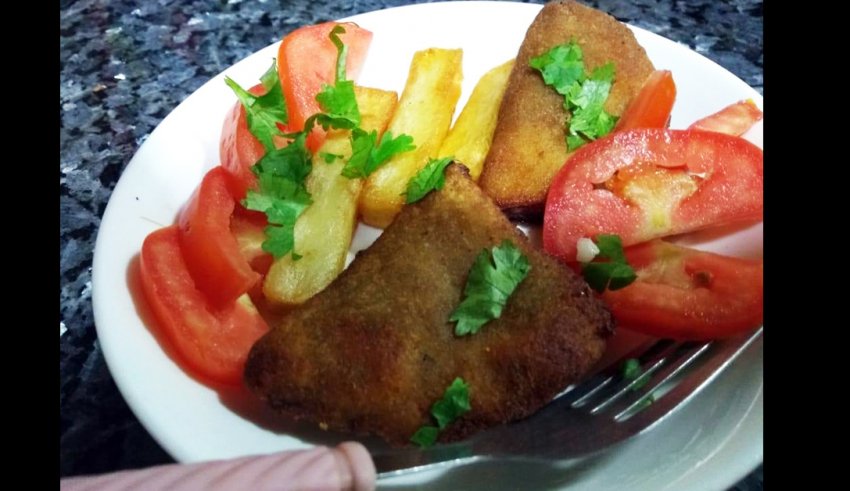 Fish is always good for health. Bhetki is low on fat and high in protein. It is late of the year still rain has been a part of our daily lives, and here is a snack that will accompany you while you enjoy the rain.
Bhetki fish fillets:
Ginger – 300 gms
Garlic paste – 1 tsp
Salt – 1/4 tsp
Black pepper –
Lemon juice (for marination)
Beaten egg – 1 pc
Cornflour – 2 tbsp
Bread crumbs – 4 tbsp (for coating n refined oil for frying).
Process:
Take the fish fillets.
Marinate them with ginger, garlic, salt, black pepper, lemon juice and keep in the fridge for an hour.
Now beat an egg.
Coat the fillets with the beaten egg mixture.
Then coat them in cornflour and again coat them in bread crumbs.
Now, deep fry them in refined oil.
Serve hot with sauce and salad of your choice.
You can add crispy potato fries, sauce to the serving. You may also prepare your own sauce to serve this. If your child nags to eat fish, make this and see the wonder. Children love anything that is crispy and tasty. While we all restrict our movement in this Corona times, make something to not just satisfy your taste buds but also to satisfy the brain. Stay home, stay safe!