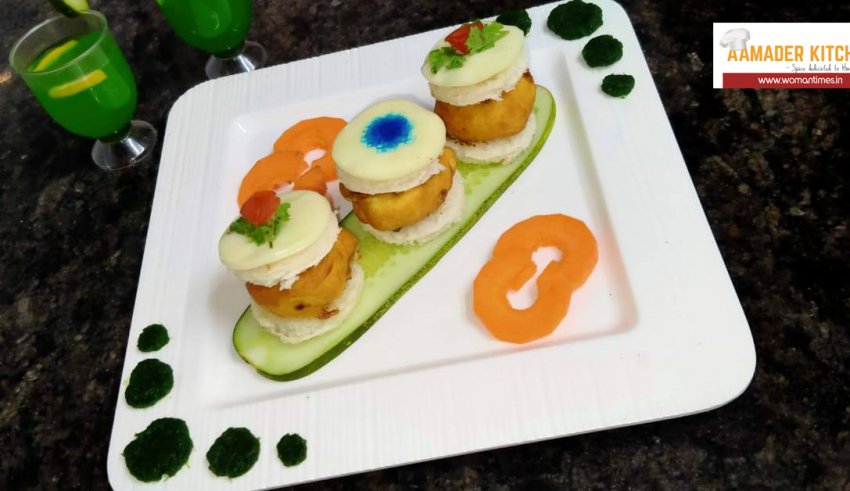 The sandwich is a popular and fast prepared recipe. With the wide available variations in a sandwich, it an all-time favourite dish. With the goodness of cheese, sweet corn, lemon, cucumber and other ingredients this is a healthy recipe for any age group. So here we go to make 'Cheesy Kofta Sandwich'.
Ingredients for Sandwich:
2 slices Bread
1 tsp Butter
For Kofta in 'Cheesy Kofta Sandwich':
2 medium-sized potato
1 tsp Oregano
2 tsp red chilli flakes
2 tbsp finely chopped capsicum
1/4 cup finely chopped onion
1/4 cup sweet corn
2 tbsp chopped coriander leaves
Salt as per taste
1 cube cheese
For Coating:
1/3 cup gram flour
water according to the requirement
1/4tsp ajwain
Salt as per taste
1 cup oil (deep fry)
For Chutney:
1 cup coriander leaves
A small cube of cucumber
1/2 TSP lemon juice
Salt as per taste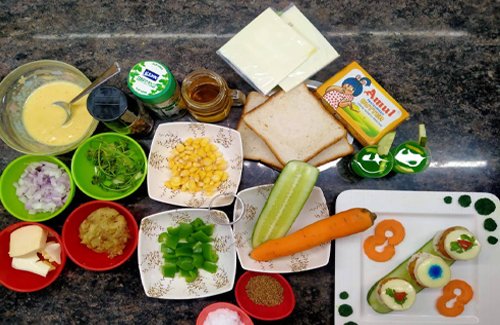 Process:
Take two slices of bread and cut it with the help of a round cutter then roast it with butter.
Now, For koftas take 2 medium-size potatoes and boil and mash it.
Add oregano red chilli flakes, finely chopped capsicum, finely chopped onion, sweet corn, and coriander leaves.
Spread salt as per taste
Now make small round balls using the mixture of mashed potato.
Pierce a hole into it with the help of a finger and add a small cube of cheese then again round it.
For coating,
Make a thick batter of gram flour using water add salt as per taste and add 1/4tsp of ajwain.
Deep fry the koftas using oil (rice bran oil).
For chutney,
 Churn coriander leaves and add a small cube of cucumber and add salt and lemon juice (1/2 tsp).
For plating,
Take the toasted slice of bread, spread the green chutney and put the kofta and then put another slice of toasted bread.
Now cut the cheese slice using the round cutter add it over the toasted bread slice.
Then garnish it with coriander leaf and diced tomatoes.
Now place the bread croquettes on the horizontally sliced cucumber.
Place some sliced carrot and serve it with Kerry Pudina shots.