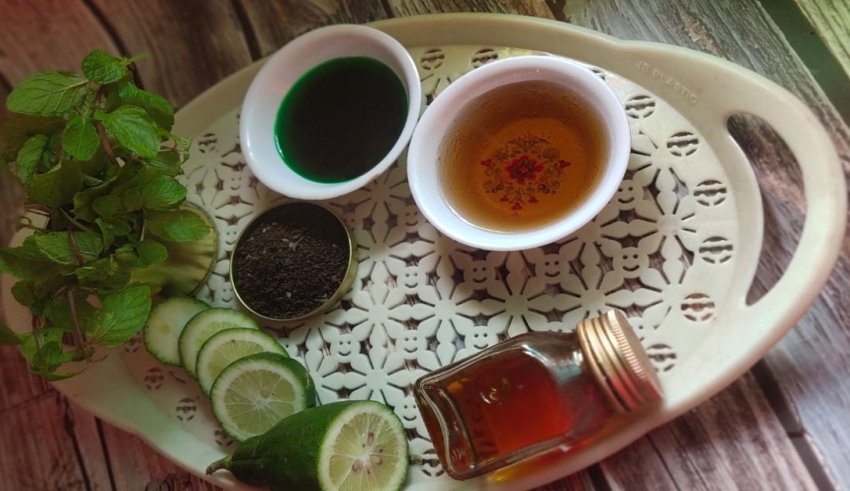 In these hot summer days how about a glass of beneficial ice cool mojito? It is perfect in summer  with rich ingredients which not only satisfies our appetite but also have multiple health benefits. By giving a little twist in classic way of making an ice green tea, this drink can be best for your sipping in the afternoon sun.
Benefits of Green Tea Mojito:
Green Tea: It has bioactive components which is very beneficial for cardiovascular diseases, its antioxidant properties lower the chances of cancer in body. The key active caffeine  is appropriate for stimulation which can protective for our brain cells & if you're looking for fat burning suppliment then for sure this can help lose weight. Researchers always say that green boosts metabolic rate of our body. Studies says it also improves the insulin sensitivity of body which reduces the blood sugar levels and prevents our body from diabetes; we term the green tea as ten problem in one solution.
Honey: As we all know that honey is the outmost alternate for sugar with number of health benefits and 100% less calories. It's anti-inflation property help us to fight against the infections and wound healing.
Lemon: Lemons are high in vitamin C it has fibre and every possible amount of plant beneficiaries. The presence of citric acid into it helps in preventing the formation of kidney stones.
Mint:  Mint is the herbal start; it has multiple benefits which can't be overlooked but the best among them is its helps in the bad breathing problem.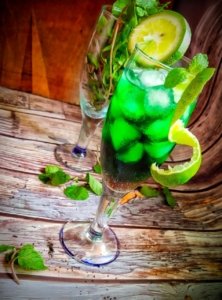 Take a look down to make this beneficial  drink :
Ingredients :
Green tea (liquor): Half bowl
Honey :                     2 tbsp
Mint leaves:             5 no.
Lime (gondhoraj): 2 slice
Mojito syrup :         4tbsp
Water:                      1/2cup
Crushed ice : as required
Method :
Pre-chill a glass in a deep freezer, take a separate glass. Add green tea liquor to it followed by honey and stir well to mix evenly. Add some crushed ice in it or one can also shake it in a shaker. Then pour the mixture into the pre-chilled glass, now add aromatic lime or (gondhoraj lebu) to induce the flavour. Then add half a cup of water, and mojito syrup. The syrup should be distributed evenly after the assembling is done. Follow it with garnishing with mint leaves and a lemon rim or slice on top. Serve it chilled.
You can try this out as a party pitcher drink or you can also serve this drink in any get-together at your place!!