The Hilsa fish, or 'Ilisha'; in Bengali, is the most popular in Bengal and Bangladesh. Hilsa Pulao is a recipe that is cherished by the Illisha lovers widely.
The hilsa fish is great in fatty acids and Omega-3. You will notice the doctors prescribing the dish for heart patients. It is quite famous for its tasty flesh. You can mostly find it in the freshwater. The fish is extremely oily, and some say that you do not need oil additionally while frying the fish. In the coastal region of Bengal, Hilsa is easily available today at a lower price. The same applies to Bangladesh, which is near the coast. However, if you venture to places away from the coast, the cost is relatively higher. 
Today, we will share a recipe with all of you. But before proceeding with the same, you ought to know more about the health benefits. 
Hilsa fish is rich in proteins.

It also provides a lot of calcium, which is perfect for the bones. 

The fish also contains many healthy fatty acids, like Omega -3. 

It also prevents coronary heart diseases. 

The fish also has a lot of Vitamin A and D. 

You can boast healthy skin if you eat this fish aplenty. 
Dishes That You Can Prepare With Hilsa:
You can prepare a wide variety of fish dishes with Hilsa. Cooking it with mustard oil and mustard seeds is the most common thing you can do. You can also make a quick Hilsa fry, as the oil it leaves is enough for anyone to eat a bowl of rice. Most often, people love to club it with rice. 
Ilisha or Hilsa Pulao:
You can also refer to it as Hilsa Pulao. It is needless to say that it is a wonderful dish. You should read about the recipe and know about its ingredients here.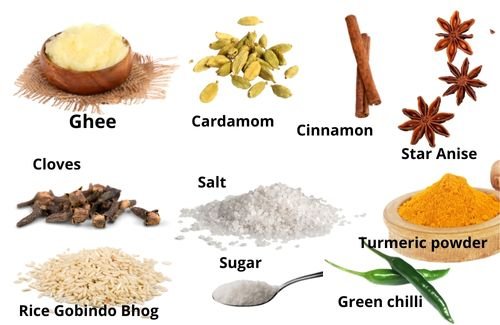 Ingredients –
Gobinda Bhog Rice – 2 cups
Hilsa or Ilisha – 10 pcs
Ghee – 2 tbsp
Cardamom –5 pcs
Cinnamon–2 pcs
Cloves–5 pcs 
Star Anise–1 pc
Haldi–1 tbsp
Salt – As per taste
Sugar – as per taste 
Green Chillies – 1
Process – 
The dish is easy to make, and a novice can prepare it. You must wash the fish properly after bringing it from the market. Firstly, you should marinate it in Haldi or turmeric powder. Wash the rice and soak it in water for 15 minutes. After the time has elapsed, you must strain the water and mix the rice with ghee, salt, sugar, cardamom, cloves, star anise, and cinnamon. Then put the mixture in the pressure cooker. After you are done, you need to place the fish pieces on the rice in the pressure cooker one by one. Pour water of adequate quantity. You have to pressure cook the ingredients and remove them from the flame after a whistle. 
It is one of the easiest recipes that you can try today. Most Bengalis love to gorge on the fish dish. Pulao is another dish that is worth mentioning.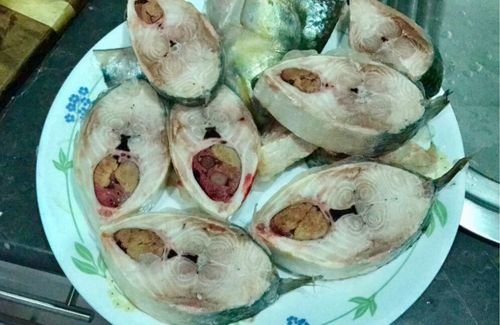 Pulao contains rice as the main ingredient and is one of the most popular dishes. Rice also contains a myriad of nutrients. In normal times, pulao is considered a portion of comfort food. It is a one-pot dish. It consists of rice, different vegetables, herbs, and spices. All this together gives it an amazing aroma. The moment you smell it, you will feel like eating it. The food is vegetarian, and you can consume it on its own. In Indian culture, pulao is very famous. 
Pulao is a great source of fiber and can keep you full for a long. And, when you mix it with Hilsa, it is an amazing combination. The nutrient value of the dish is quite strong. If you have weak digestive power, you should eat pulao often. It will help you to increase your digestive power. You can add ginger and garlic paste to the fish while marinating it. It adds a different flavor to it. Eating the Hilsa Pulao can also make you happy, as it is a portion of comfort food. 
You can serve the dish with salad and raita. It is a complete meal in itself.