Cricket in India is not just a game. You can call it religion or an emotion. India is diverse, where you will come across various kinds of festivals. There is always some merriment or excitement associated with celebrations. Cricket comes just after that. People love to watch cricket, pass unofficial comments, debate on cricket and also play the game. You will find hundreds of cricket clubs in the country, nurturing the dreams of young Indians. 
Shifting The Spotlight Towards Women's Cricket: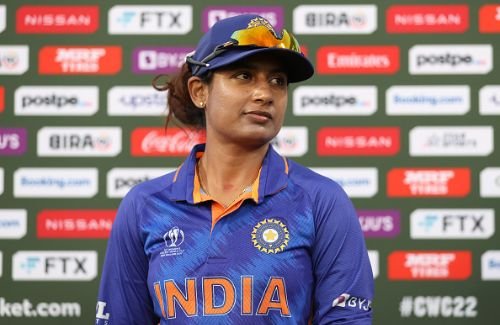 You may be baffled that Indian male cricket players are treated no less than demi-gods. They also have the power to unearth a plethora of emotions. However, do you think that women also do the same? Let us find out in more detail. 
You can get help from the guide that enlists the steps you need to follow to become a woman cricketer. Just like any other sport, you have to be ambitious and efficient. These are qualities that every sportsperson needs, irrespective of gender. 
You need to kick off the apprehensions that cricket is a man's game. Just erase the myth from your mind. Girls may have soft bodies that may not look good or strong enough to play cricket. However, that is an entirely wrong notion. Girls can also develop muscular bodies through proper physical exercise. And cricketers like Jhulan Goswami, Smriti Mandhana, and Mithali Raaj are proof of that. If you have dreams in your eyes, shun what society says. Go ahead and get fit. Take baby steps toward your goal. 

So, you need to train and get fit. Develop an athletic background. If you want to get into the sport, start working on your fitness and physique from a very young age. It would help if you also put in extra effort, as compared to men, to develop a good number of muscles. Perseverance in the sport is also essential. 

Define your way, depending on your circumstances. Starting young, you also need to pay equal attention to your studies. Not every woman who dreams of becoming an Indian cricketer can become so. So, it would help if you had other things to bank on for the future. Settling for a job, and practising your game, maybe a good option. That is unless you can crack the success code soon. A cricket academy can be a good start. Start learning the game's nuances from a young age to get that grip. 

Indian cricket

can be very challenging, especially for women. Practice is the only key to success.
Being selected for the Indian Cricket team can seem like a far-fetched dream. Your path to becoming a woman cricketer can seem complicated at this stage. You have to work towards your goal. And to do so, you have to enrol in various sporting organizations. Create a SWOT analysis of yourself and rectify your shortcomings. Work on your USP both on and off the field.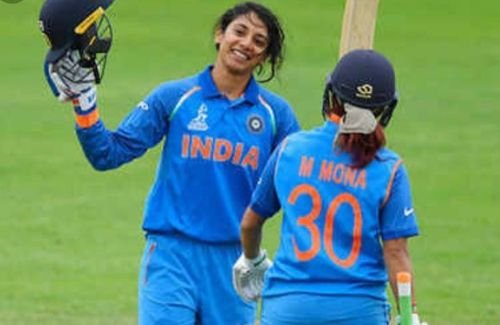 Moreover, it would help if you always took it slowly. Staring small in this competitive arena can be an excellent way to enter the gaming zone and catch the interest of the onlookers and sponsors. So, try to participate in town-level, state-level, and zonal matches before you dream about being in the Indian cricket team. 
Do not restrict your mind. It would help if you thought about the various options before yourself. Playing 

cricket in India

 is a dream for many youngsters today. However, it would help if you also kept your career options open. You can become a coach for your school cricket team as well. Open an academy and start teaching. Do try to find out where you stand and fit in. The process can be lengthy, so you have to be persistent throughout. You cannot allow dismay to set in. 
Woman Cricketer in India:
Moreover, you should be happy, as more and more options are opening up for females. The awareness levels are at an all-time high. Female cricketers like Smriti Mandhana and Mithali Raaj have taken the game to an internal level after winning the World Cup for India. The recognition that these cricketers have brought for the other aspirants makes your task easier. It also incentivizes viewers to consider female cricket at par with men's cricket. 
The BCCI also plays a very active role in bringing female cricket to the forefront. Broadcasting networks are also airing women's cricket matches. The BCCI has also introduced a contract system for female cricketers in India that dramatically boosts such players' confidence in their security and monetary earnings. The government is also taking a lot of initiatives to encourage the sport within the female fraternity. So, your path gets smoother than before. You can work your way to becoming one of the most successful female cricketers in India if you are efficient and persistent.