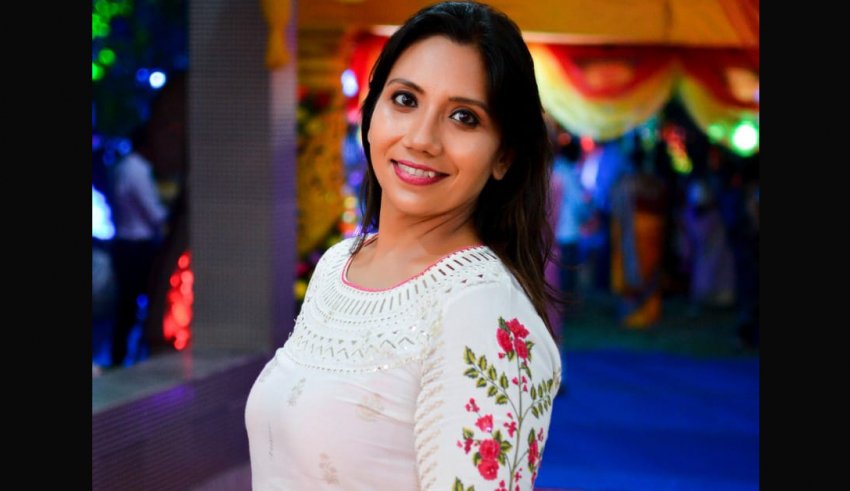 Patralika Das, the renowned character make up artist based in Kolkata speaks on choosing makeover artistry as a promising profession. Here is Arijit Lahiri who takes a sneak-peak into her life.
"Well! The idea of make-up artistry is not that transparent to most. Just transforming a girl into a bride is not the only responsibility of ours." says the artist.
Her love for Makeup:
On asking about her love for makeup she nostalgically speaks, "I was into classical dance and in our time, before the performance, it was so obvious to do our stage makeup by our own and from there a special fondness for this art technique grew actually. It was my friends and family members who insisted me to pursue this as a profession, whereas I was a happy mother!"
Prowess in the profession:
These days we see a lot of amateur make-up artists busy exhibiting their bridal portfolios on Instagram or Facebook. In the wake of such hullabaloo, Patralika Das is focusing more on her various experimentations with avant-garde makeup.
In her words, "Suppose, in a fashion shoot, you will have to transform the models into broken dolls because the concept of the shoot is themed on broken dolls. Here if one goes without strong research and vivid academic knowledge, he or she can't transform a fleshy individual into a doll. When we pursued our professional training, we had to present our own research journals on our chosen topic. A make-up artist's excellencies are even required in a movie sequence, where you see a dead body with a wound of a bullet. It's not like a readymade online marathon class or a crash course on a makeover. From prosthetic to party makeup whatever form you choose, it's only creativity, that makes a difference".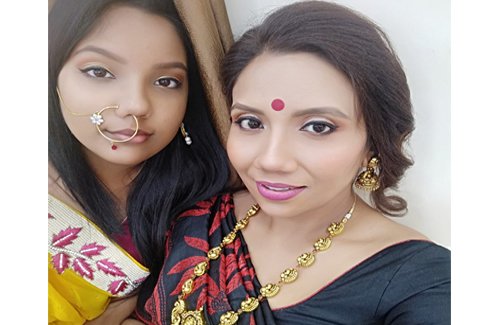 Makeup as her passion:
We were surprised to know about her way of consulting her clients. In an hour 1:1 session, she asks about their professions and social belongings. She does not just transform a woman into a deity like Durga for her D Day!
"These days, everyone prefers to remain original from their soul, rather than imposing something just for the sake of looking good. A physician or an academician will definitely not prefer to have heavy makeups. Everyone wants to look natural and not so dramatic these days. 21st-century women are more confident with their inner beauties", her candid confessions.
Although all industries have suffered more or less, Patralika has preferred to search the positive outlook of the situation, even in this extreme adversity. She has mentored eight working ladies at a time online with DIY makeup tutorials. "The Pandemic situation has blessed them with time for their tutorial class, it was never possible for them to learn because of their professional commitments," says Mrs Das.