Life has its own essence and struggles but people amidst these emerge victorious. Professionals who have achieved the highest point in their lives often look displeased but that is a myth and this has been successfully proved by our life coach and business mentor, Mynoo Maryel. Let us peep into the journey that comes with spiritual divinity.
Poulami: How were your childhood and growing years, and if that has a huge impetus in shaping who you are today?
Mynoo Maryel: I was born in North India and grew up in Mumbai. My mother was a spiritual person, and for us, it was compulsory to sit down before leaving for school and meditate. There was no question asked though I had in mind that these 10 minutes could have been used for playing. My education was in Mumbai; hence my academic life was very competitive. 
There was a foundation of spirituality in my birth and my lineage. My grandparents were freedom fighters, and I grew up listening to the real stories of people grounded in practicality. 
When I chose to go to Bali to find answers to my questions or find greater meaning in life, I needed to figure out how to reach the divine destination. Being born in an Arya family, we had no gurus. I had been talking to myself to evolve, taking everything around me. So, awakening to spirituality was my calling. I used to travel to Mathura, Vrindaban, and other pilgrim places in my childhood, something unusual for my age.
Poulami: What was that one trigger point when you thought of mentoring others towards the spiritual path or giving their lives a proper direction?
Mynoo Maryel: I have always been practical and preach what is real and applied. I have seen the zenith of success, and after climbing the corporate echelon and being an entrepreneur, I knew that I was lost and there was a disconnect between my soul and family. So, it is essential to realize the divine connection. I have seen both sides, so I could relate to people as I was in their shoes sometime back and thus began my journey in making people's lives joyful and accomplished. The difference was evident in my life which people could witness. One person and the other created a chain of people seeking advice. It is a journey to a miracle. Being prosperous and joyful simultaneously was essential and possible through the divine path. Failures are a part of life and push you to walk forward. I started interacting with people at all levels, not just corporate leaders.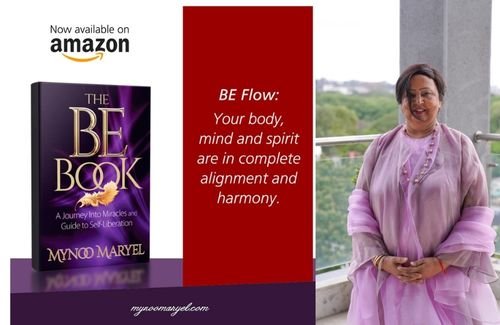 Poulami: How was the beginning of your career?
Mynoo Maryel – In my corporate world, I was a high-performance mentor and coach to board-level directors in significant companies. I saw that they were baffled by life though they were successful. A likewise profile who was very successful and was building his multi-billion dollar company suffered from a bad relation after his retirement. He was under my mentorship and I admired him while mentoring him as he was very ambitious. But when we had met, he could see the dynamic change in me and asked about it. I shared my journey and seven secrets of living an extraordinary life, and that made him open to try the ways to a peaceful life. A curiosity gripped his restless mind who created brand after brand. 
I took him to the journey at Bali where he and his wife realised their shortfalls and together we created harmonious ways only to repair a relationship that reached the point of divorce to live a life together even years after the incident. I was very excited that I could transform his life and mend their relation.
Poulami: Do people realize the necessity to share their life problems with life coaches or experts in fields who may resolve their issues?
Mynoo Maryel: People will not simply share their life problems with anyone, even if they see experts. It is across the globe. However, in India, the scenario is a bit different as here people have their Gurus to whom they adhere their belief, and they have a tendency to share their problems with their respective gurus and other family members in case of joint families and likewise, so the trust already builds up on specific platforms or people. Hence if something apart from these comes to their rescue, they may only be somewhat comfortable embracing the idea only after absorbing  the concept and henceforth putting their complete trust in the experts they are receiving and following. They do have a way of opening up that already exist in the system.
Again, this is different from the youths in India who no longer are followers but take things only after testing. The young generation examines questions and discussions between themselves and whoever is garnering their trust to make them understand things scientifically. Wisdom has been their way forward.
Poulami: How do you look at today's youth as compared to them a decade back?
Mynoo Maryel: There has been a massive change in how young people approach it, and the transformation is worldwide. The Indian youths across the globe are much intellectually able to compete with the world thinkers of their age. They are more rational and adapted to the changes and thus are flexible and has a quest for deeper knowledge.
Poulami: Do you think women's empowerment has penetrated the social system?
Mynoo Maryel: Not yet. A lot needs to happen. Women for generations have not received empowerment and stepped out. We admire ambitious women and women who have achieved the zenith in their profession and talk to each other about the achievements that these women have earned in life. Well, this is the only medium majorly to support each other. Following their footsteps does not happen, and a lot of work needs to be done. It is a work in progress, and with the slow pace with which women's empowerment is happening, it will take many years for real empowerment to penetrate deep within society.
It happens because women need to become more accustomed to the success and empowerment process that requires rigorous effort, time, and courage to exercise their voices. The time is perfect as I see women networks being the President of the World Dignity Forum. The women stepping into the empowerment process is slow.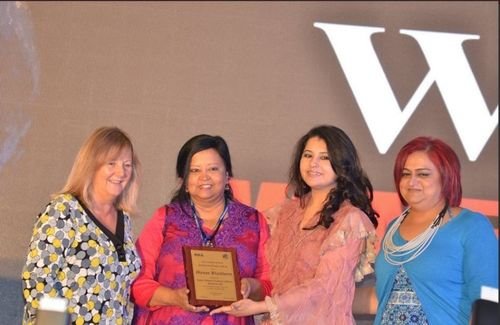 Poulami: You have been setting an example every time, being an entrepreneur, how you plan your future entrepreneurial journey for the benefit of society.
Mynoo Maryel: For me, a future entrepreneurial journey must have a successful set of works with unprecedented performance, operational excellence, and transformation of the quality of lives for everyone around us. If women entrepreneurs can understand that enjoying the professional journey is as important as maintaining a quality of life, they will be able to understand their worthiness. As one realizes one's own dignity, they can also pass the same to another, and thus the chain forms of respecting one another. Dignity all around will be the norm. 
Poulami: We know you are such a positive person, but every person has their share of struggles. Please share yours with us.
Mynoo Maryel: As I was academically promising and witnessed great success in the corporate world, like everyone, I also found my love partner and settled with him. However, things did not turn out as I romanced about it, and my husband hit me right in the first year of our marriage. So my professional development and this personal turmoil walked hand in hand. Every night after being beaten up, I used to rebuild myself to put on a great show at the office the next day morning. This has been a great challenge in my life. 
After ten years, I divorced and became a single parent in a foreign land with huge debts and car loans. I never wanted to change anything for my child as everything else was changing at home. But I managed everything, and I felt blessed to give me the gift of resilience and discernment.
Poulami: If our readers may know your varied works and how can they connect with you?
Mynoo Maryel: I have a forum called Federation 100, where we specifically chose either a start-up or an existing business that has got stuck, and the owners need to be more aware and willing to be mentored for extraordinary result and being an inspired leader. It is also about women entrepreneurs who have businesses and they need a kickstart. People willing and exploring platforms to grow in business as well in life to experience joy, prosperity and spirituality. People can join the sessions on Tuesday, Thursday, and Saturday free of cost and experience the incredible journey towards the path less traveled. She can be reached through [email protected].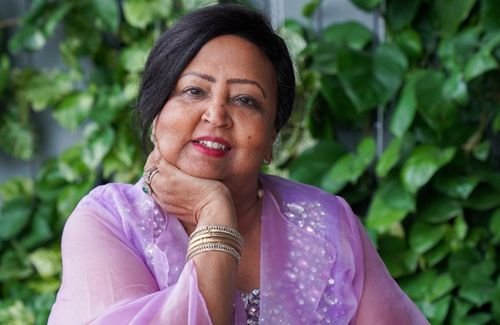 Poulami: Are your services affordable or easy budget services for people?
Mynoo Maryel: It depends on how you look at things. To run a successful business or kickstart a halted business, you eagerly employ experts and people and do whatever benefits the firm or company. A case in point is that for a few days of audit companies shell out huge, but it is again for something that is core to the businesses. So, yes, my services are expensive however for a company to take off and achieve extraordinary results it is more of an investment done than an expense. Surrender is essential in such mentoring. However, self-mentoring is also possible but only with much knowledge, self awakening and the power to connect to the divinity.