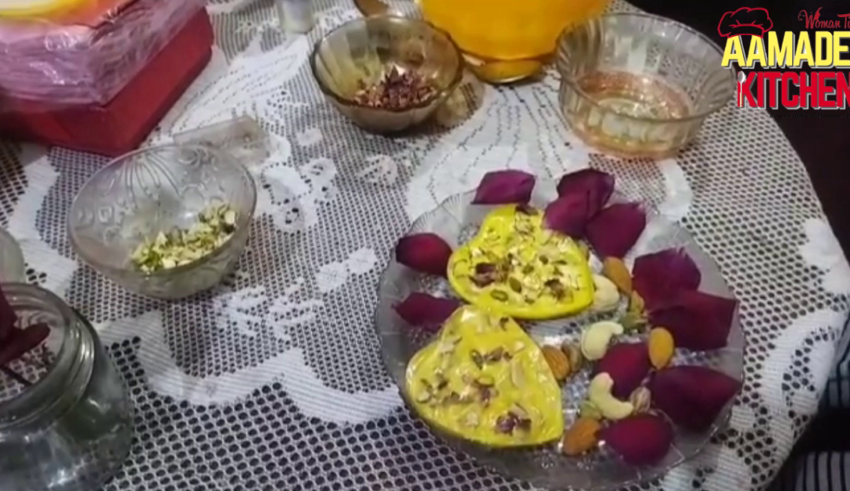 Rasamalai Chocolate is a fusion of one Indian sweet with chocolate. It turns out to be one of the best desserts after a festive meal. You can now get both in one bite. That is why most chefs and home bakers are creating delightful treats today. Before we move on to the recipe, you should know a bit about the Indian sweet dish Rasamalai. 
Origins of the Rasamalai
It is a sweet dish that has its origins in Bengal. It mainly acts as an inspiration for the Rasamalai Chocolate. However, it is not just Bengal, but Odisha, which gives odd flavours to the dish. Bangladesh is also fighting for the GI tag, as some Comilla sweet makers believe that they invented the dish. 
You must be wondering what this is made from. Rasamalai mainly consists of flattened cottage cheese balls flavoured with milk cream. A few drops of vinegar and lime juice is added to a bowl full of milk. Then whey is added. Then the milk solids separate. Sweet makers knead these milk solids and make a dough out of them. The dough is then divided into very small balls. They are cooked in hot water, with rose water. The balls are then cooked in milk with pistachios, saffron, and kheer. With time, many different states in India have started experimenting with the age-old recipe in their way. 
What about the Chocolate?
The new-age bakers and chefs have started incorporating the flavours of sweetmeats into chocolates. It is huge experimentation that can lead to flavourful returns. You can now get the same feel as you would get from the dessert. Moreover, chocolates are known to make your mood good, with the release of endorphins. So, it becomes a lethal combination. 
If you have guests coming over, you can prepare the chocolates in a jiffy and serve them. The best part about these chocolates is that you can pack them and carry them with you. It is simply not possible to carry the original Rasamalai with you always. So, the chocolates fulfil your sweet demands, when you are travelling, or going to work. Furthermore, these are not messy at all. So, it would be best if you read the recipe given below. Prepare these at home, and distribute them to your kids. They will gorge on them. 
Also Read: The Choco Rumball Chocolate Treat.
Ingredients of Rasamalai Chocolate:
Dry roasted pistachios

Cashews And Almonds

White Compound Bar 100 Grams

Saffron – few strands

Dry rose petals 

Rasamalai essence 

Yellow Candy Colour

Golden Flakes – Little Bit

Heart Shape Moulds

Cling Wrap
Method to prepare Rasamalai Chocolate:
At first, you have to take100 gms of the white compound and chop it with a knife. Then you have to melt it in a microwave 2 to 3 times for 30 seconds. After melting it, you have to beat it with a spoon smoothly. After that, you must wait for some time and allow the melted chocolate to come to room temperature; in the next step, you have to mix the flakes of dry fruits, 2 to 3drops essence, yellow food colour, dry rose petals, and a few strands of saffron together with the melted, chocolate. Then you have to mix it with a spoon; after that, you must pour the mixture into the mould and tap it. After that, you have to put all the ingredients in the mould for aesthetics. Then you have to freeze the mould for about 5 to 10 minutes. Finally, de-mould the chocolate and serve it on a plate nicely and decorate it with gold flakes. 
Rasamalai Chocolate is one of the easiest recipes of the Rasamalai Chocolates. Try it now!