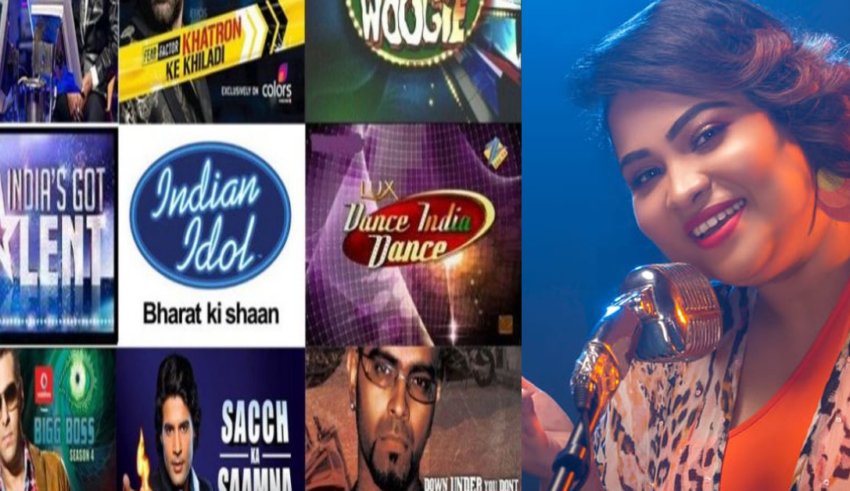 Reality shows have shown us many versions of it – from judges crying after hearing emotional stories to judges standing on the table. The country has indeed gained many talented artists from these reality shows, but its sudden melodramatic turn has led to the audience questioning their truthfulness. WomanTimes deep dives into the compelling questions around reality show and put them before the singing sensation Sanchita Bhattacharya.
The Indian playback singer and music producer, Sanchita Bhattacharya is one of the most prominent names in Indian entertainment. In 2006, she became the youngest winner of the Sa Re Ga Ma Pa L'il Champs. As the first female to win through public voting, she was also a pioneer. Performing in numerous Indian languages, she has established herself as one of the most renowned playback singers of Indian cinema. In 2018 and 2019, Sanchita Bhattacharya judged the Sa Re Ga Ma Pa L'il Champs. In a chit chat with the editor of Woman Times, Sanchita opens up on some truths and facts about the reality shows, both as a participant and a Jury.
Shaping the minds
Visual media, particularly television, have proven to be a key medium for entertainment. There are non-fiction programs and Naagin, Makkhi and Sher starring serials. Also, there are the daily soaps that have been running for over a year now. Therefore, the content of television has changed massively, from concepts to narration, to production quality as well as distribution. India is known for its high emotional quotient. Anything that evokes emotion is an instant hit in India. Reality shows have flourished in India in large part because of this weakness. Indian television has heavily adapted successful western concepts from successful reality shows since globalization in the mid-1990s. It is the Indianisation of the script and treatment that twists the story.
The gradual change in the pattern of Reality Shows:
The reality shows back then, when I or Debojit Da (Singer Debojit Saha) participated, was 'real' in every way, says Sanchita. Those were the days when you could watch an untailored version of the show. Neither retakes nor remakes were allowed for the participants. It has now changed to a new time. The channels are also unwilling to portray the loopholes. Even though the reality is being distorted, a perfect picture is being painted, contemplated Sanchita.
The ultimate power rests with the channel and its editors. Even though some participants' emotions are true, they can manipulate reality to create drama. Judges (are asked to) praise contestants regardless of their merits. Additionally, we have seen (the creation of) "content" for the audience, including (fake) love stories, emotional stories, and jokes. The mool mantra is TRP.
Filtered Reality:
During our rehearsals, our groomers would only give us advice and make our practice properly. Judges are the ones who made the real judgements. When any mistakes were made, we would be scolded by the judges on screen. We were never remediated backstage by our groomers. During the live performances, nothing was filtered. Now, the groomer perfects the performance backstage. What we see is a ready-made filtered version. Many takes and shots are taken to capture the picture-perfect frame for the audience, explains Sanchita.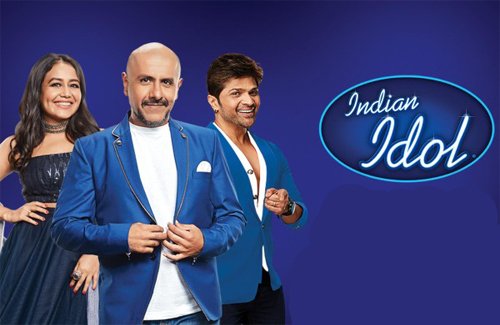 Refashioning old rules:
Sanchita, remembering her Sa Re Ga Ma Pa days, gets nostalgic of how tensed and stressed out she used to be during her rehearsals. The jury panel, with all stalwarts sitting, used to point out every minute detail and mistake. Those suggestions and improvements had many positive effects on us. We could rectify all our mistakes and get ready for the next round by eliminating old mistakes. Now things have changed.
There is a great deal of pressure on creators to get TRPs, so they choose stuff that is popular and works. There are a lot of things that judges do, from joking, grand gestures, and being linked with someone on the show. Everything has already been decided. In turn, the fact that people talk about these things tells us how well the show is doing. As a result, you may see the judges crying or praising the talent with a takiya kalam. They do so because the channels demand it.
A contestant may give a soulful performance. But if you see his or her parents dancing, or if he or she reunites with old friends, both the enjoyment and the TRP will double. A few years ago, auditions and performances were similar to examinations. We had to go alone, perform and get the results. Contestants were eliminated even before they hymned the first note during the auditions because they were monitored so closely. Therefore, there was tension and stress. However, things have been simplified and worry-free now. These days, kids can't handle much tension and criticism. Therefore, the judgmental approach has also become more subtle. Now, participants can bring their parents along. Also, the participants seem to be quite confident. It feels good to see them performing with a positive tone, Sanchita opens up.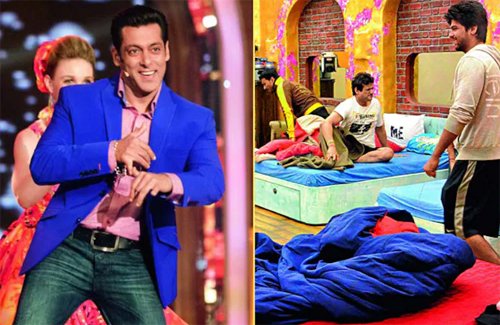 TRP is Pivotal:
Popularizing the channel appears to be the primary objective for reality shows. These events are now seen as publicity stunts for the participants. Today, all channels are eager to increase their television rating points (TRPs), where reality shows prove to be the best way. Moreover, these shows are considered as money plants by makers and producers.
Any talent, whether it is singing or dancing, will attract viewers. But adding spice and Indianized drama will earn you headlines the next day. Whenever a contestant from a poorer economic background performs, the camera shifts to his parents who are crying. In this regard, Sanchita says, "the whole thing is definitely not scripted. There are many talented artists. But channels demand maximum emotional card to play to grab attention. So some episodes are tuned and shaped in such a way that will be more sellable."
What can be done?
Reality shows are becoming increasingly popular on television channels, adding a new dimension to the production of TV shows. Prodigies from the interior of the country have an opportunity to showcase their talent in these shows. Despite being entertaining to watch, reality shows will eventually grate and become unrealistic. In current times, society views reality shows with scepticism, making it unlikely that these shows will grow in popularity. Participants and viewers are also misled by reality shows. Producers envision reality shows as a means of generating revenue and business. Due to the complex, far-reaching, and unpredictable effects of reality shows, they should be broadcast as they are, without editing, so no doubt can be left about their authenticity.