Alas! Did you scream at your wardrobe?
You have to attend a Sangeet function tomorrow but are confused about what to wear. In this wedding season, you have already used up all the partywear and can't repeat it. This is the end of the month and the bank balance is near zilch to buy something new. Days to worry are gone, clothing rental services are here to help!
Rental Clothing Service:
You may have been staying in a rented house, a car, some furniture or an art piece to deck up your home, but have you ever thought of hiring clothes? Maybe you should, for they are easy on the purse, gives you a lot of choices and something new and nice to wear. You can also keep up with the latest from the fast-changing fashion world and increasing consciousness about brands to showing them off. Also, if you are a social media buff and want to post a lot of selfies, you will have an enormous choice of ware to choose from and look appealing.
Rental Clothing Service
as a Business Choice:
In the United States of America, the rental clothing industry is around US $3 to 4 Billion. India is expecting an industry of not less than some thousand crores in the days to come. The millennials are the most enthusiastic ones for such concepts for whom affordable branded wardrobe often is difficult.
Sensing this need, many retailers and entrepreneurs are coming up with services for rental clothing. This business is picking up because of the need of people to look fashionable and be in public either at parties or on social media constantly and at the same time not put a hole in their pockets, especially for the millennials. Not just that, people are also looking for benefiting from sharing the expensive party ware they have purchased. Rental and sharing clothing is increasingly becoming mainstream as it gives customers a lot more choice, flexibility and convenience over a traditional retail channel. The acceptance of this trend of renting is also increasing across the globe, overcoming the traditional inhibitions of wearing clothes worn by others.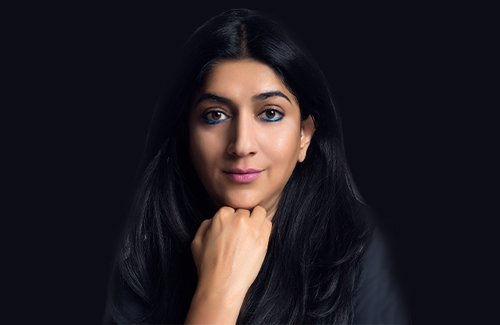 Further, the increasing awareness of the need for sustainability amongst the youth is also contributing to the increase of sharing and reusing apparel. This is another factor contributing to the growth of this market. Several startup online rental companies have emerged in this space. Some of the popular ones in India are Flont, Stage 3, Rent It BAE, OhLook etc. Some of these portals such as Yourweddingknot specialize in bridal and wedding wear.
In the West, you can find portals catering to even the baby-ware as well. Some of these portals also allow people to sell off their clothing or buy rented clothes if they fall in love with them. It is expected that this rental business will grow at a rate of 11% every year for the next 10 years. Talking to a media Sabena Puri, co-founder of Stage 3, the Indian fashion rental business will be rupees 14,000 crores in the next 5 years.
The Cons:
While all the positives – easy on the purse, more choice, sustainability, etc. – the rental clothing brings in, there are a few negative impacts as well. Some people are becoming psychologically unhealthy with a constant need for variety and show off. The expectation that a person can't wear the same dress twice, as is common in the partying world, is very demanding and stressful. So, one should be conscious of this and should not become a slave to the need for
novelty on every occasion.
But in the end, renting your next outfit for a party is fun, exciting, new and allows people to explore fashion they wouldn't otherwise try or can afford. Possibly the biggest beneficiary of shared clothing could be the environment, with reduced wastage of clothing and packaging materials. No longer, wardrobes full of clothes, worn once and just adorning the hangers need to be the norm.