Confused about summer fashion? Want to know the latest fashion trend of 2021? Read on to know all you are confused about.
Style and clothing speak volumes about you. The way you dress or the way you wear your clothing speaks on your behalf. Being a fashion lover, you will know people celebrate fashion trends like a holiday. There are fashion trends for anything and everything we do. Fashion trends change every time, year, and with the seasons. We all want to look trendy and fashionable. But these trends do not occur alone. What do they bring with them? Happiness and fulfilment. It is in trend fashion that bolsters self-confidence and helps us feel better in every situation.
We have brought two fashion trends from the House of Avishekk Naiya. We are seizing this opportunity to tailor your mind. Get ready to be a fashionista with these two trends.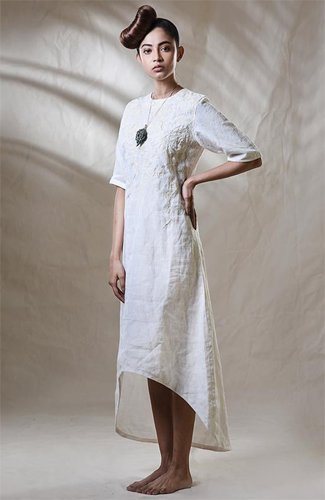 The Slow fashion trend is the latest Fashion trend of 2021
No, you don't have to reread it. You read that right! Slow fashion is an in-trend now. Before going to the why section, just let me tell you what's slow fashion is. Covid pandemic has already taught us the utmost lesson to be humble with nature. Environmental friendly is not a day specific phrase anymore. While the entire world is going organic, why should the fashion industry remain untouched? It's the time for slow fashion, which means Sustainability; natural or organic.
Slow fashion emphasizes the importance of treating people, the environment, and animals with respect in all facets of the supply chain. It also means dedicating more time to the design process, making each garment as qualitative as possible.
"Now it's the time we should remain vigilant about the environment, and use it sustainably. Nurturing nature is everyone's responsibility and from every aspect. Thinking of this, we opt for the slow fashion. By this, we can stop using plastic or any artificial fabric like nylons", says Naiya.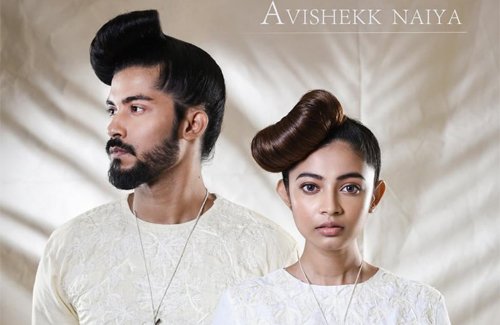 So grab all-natural and organic clothes for your wardrobe to wear the latest fashion trends of 2021. Still, confused about which material or patterns to follow? Read on:
Materials to go with: 
Go for soft materials like cotton, Kala cotton, linen, cotton linen. You can also opt for any kind of silk – pure silk, Matka, Tussar, silk organza etc.
A fabric made from natural fibres such as cotton, linen, and silk absorbs sweat very well and allows the skin to breathe.
Organic cotton emits 94% fewer greenhouse gases.
Cotton grown organically decreases soil erosion creating a healthy environment.
Colour palette to choose from: Natural white, Kora, natural yarn colour, indigo. You can also go for any other natural dye which has not used any chemical.
The biodegradability of natural dyes means they get disposed of without damaging the environment.
They are derived from renewable resources, so they can be utilized without contributing to environmental pollution.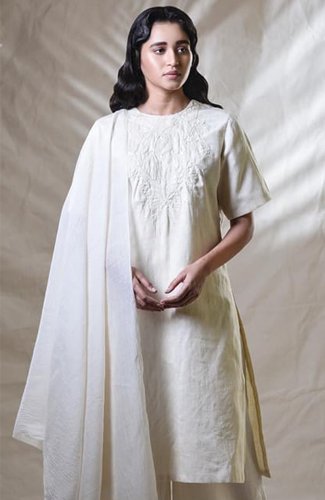 So, if you are looking for a soft hue or soothing shade, then natural dyes can work.
Loose-fitting are in-trend: Oversized, loose fitted, kaftan, palazzo, bell bottoms, lose crop tops etc are in trend.
The loose clothing allows air to pass along the skin and exit, speeding evaporation and carrying off excess heat, evaporating the moisture off your skin.
Choose light-coloured clothing that is loose-fitting and lightweight. Flowing garments allow for air circulation, and light coloured fabrics reflect heat. Your body temperature will remain cooler.
Patterns to follow:
Choose patterns with which you are comfortable. Solid colour, Stripes, dots, line patterns are trending in the fashion world. Even same coloured checks are also a demanding look after.
Accessories to complete the look:  
Carry a jute or leather big or small size bag. Due to its biodegradability, jute products contribute to decreasing the environmental pollution.
Tie a Hairband made from the same fabric from the garment that you are wearing. This adds a different vibe to your entire look. Also, the extra cost of matching bands gets saved.
Choose laced leather sleepers or juti. These are very popular in the shoe section now. It gives you a Desi look altogether.
2nd – The 'O' waste fashion trend
Living a zero-waste lifestyle is a fast-growing trend as we become more aware of our global waste and plastic pollution crises. It's natural for you to start looking for zero waste fashion after implementing many low waste swaps in your life. Zero waste fashion entails not producing textiles or other materials waste and maximizing the efficiency of existing materials.
"Fashion, by nature, is always re-usable. Zero waste fashion involves how the fashion items are produced and sourced. We don't waste the raw material or any leftover objects. Instead, we use them as accessories to complement the dress", says Avishekk Naiya.
In zero waste fashion, excess fabric is reused in other items besides garments. For example, accessories such as headbands or bags are made from the remaining fabric.
So the 0 waste fashion is not only a sustainable fashion that you should try, it has a unique approach. Think about flaunting the matching hairbands, scarves, bags with your dress. And when your partner joins you in this, you are definitely going to grab everyone's attention.
To get more such trending fashion tips by Avishekk Naiya and add uniqueness to your persona, do follow our website.