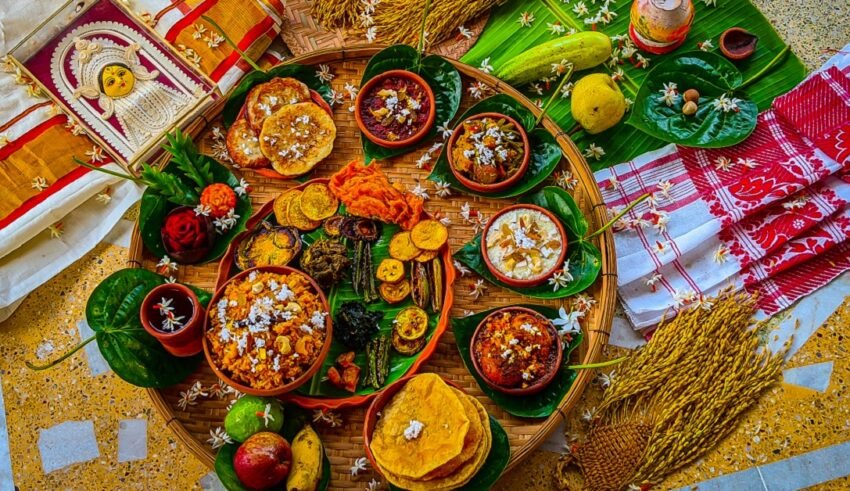 Are you upset about missing out on the Pujo Vog for not being in the city? Don't worry; we are sharing a recipe that you can try at any puja event at your place, or you can try it at your home as well.
"Pujo'r Bhog," an assortment of traditional Bengali dishes made as an offering to goddess Durga and then served to all in temples and pandals during Durga puja, is a meal that asks us to halt and sniff in childhood memories as we dig in. Bhog can have a variety of preparations, each tugging a happy past, from scoldings to finish Kolmi Shaak, Sunday mornings' Luchi-Alur Dom, Khichuri-Labra on rainy days, Birthday Payesh to betel nuts and leaves stolen from Ma's "Paan-Kouto." Bhog is what binds us as Bangalis, to sit together and have a meal from one "Kitchen," everyone's "Kitchen."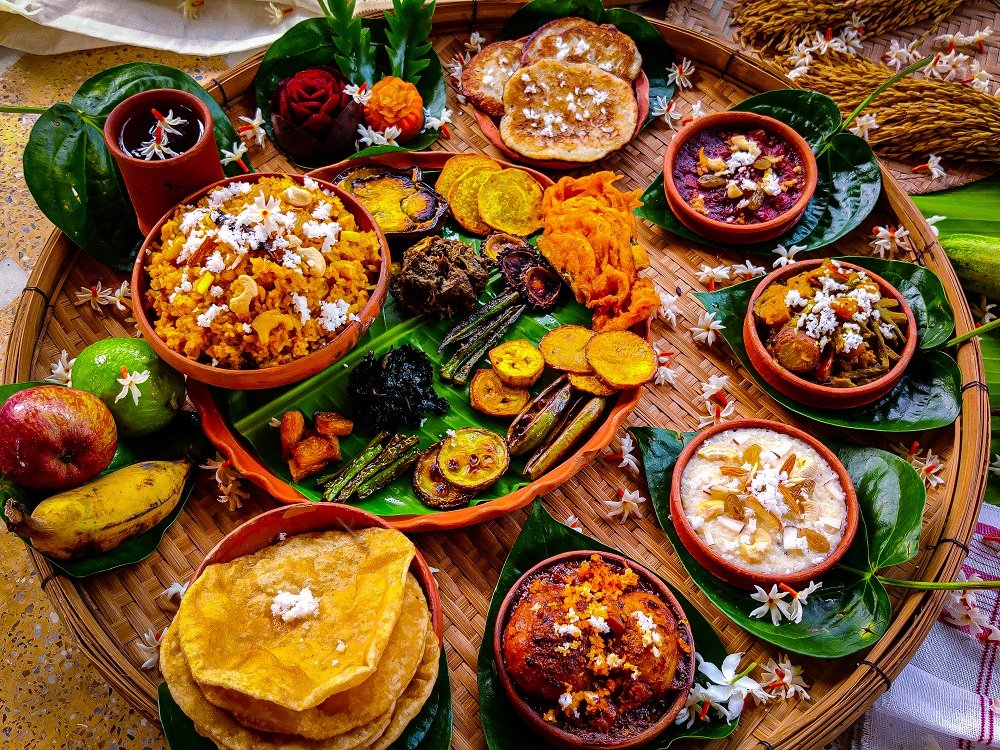 So without any further ado, let's scroll down and have this delicious recipe on our plate.
Bhuna Khichuri Recipe:
Ingredients:
1. Gobindobhog Rice-200 Gms
2. Moog dal, Cholar dal, Motor dal- 200 gms (all together)
3.8-10 raisins soaked in warm water
4.6-8 cashews chopped
5. Turmeric powder- 1 tsp
6. Red chili powder- Half tsp
7. Coriander powder- Half tsp
8. Ginger paste- 1 tsp
9. Cumin powder- 1 tsp
10. Red chilies, dried- 2 pc
11.Bay leaves- 2pc
12. Panch Phoron- 1/2 tsp
13. Vegetables as per your choice.
14. Ghee- 2 tsp
15. Grated coconut.
16. Suger & Salt as per your taste.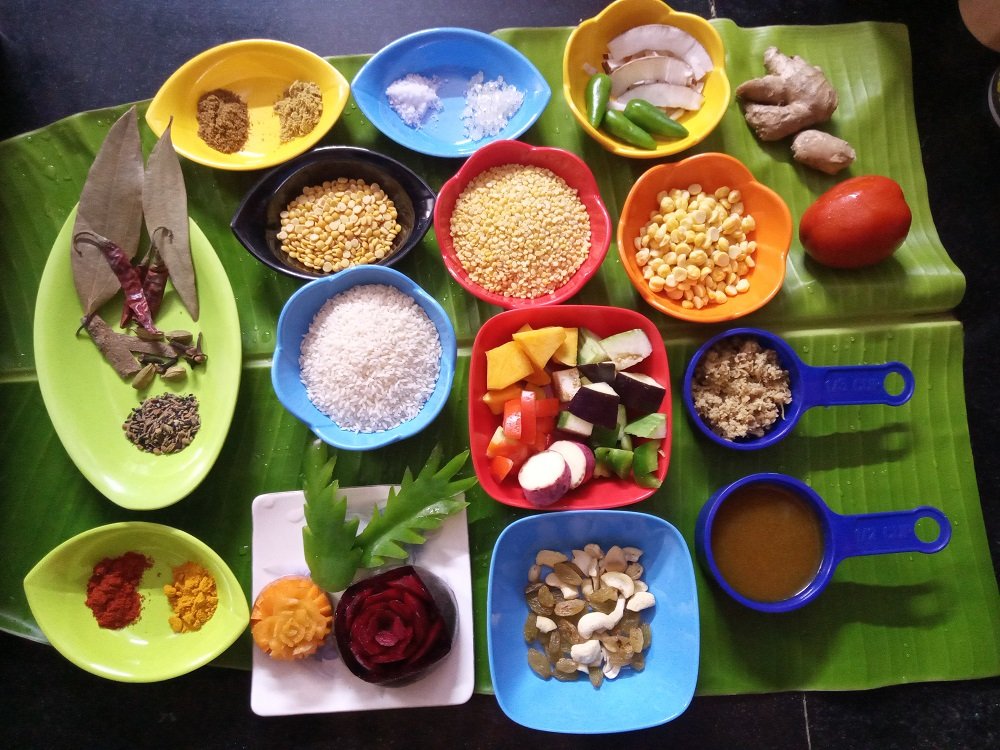 Process:
1. Take a heavy-bottomed pot, add the unwashed moong dal, and dry roast it into medium-high flame. It would be best if you stirred it continuously. Otherwise, it will turn black. After 3-4 minutes of stirring, you will see that it will turn slightly brownish and give out a nutty aroma.
2. In a Handi or pan, heat ghee over medium flame; until it starts to smoke out. Add dried chili, Bay leaves, whole garam masala, and Panch Phoron into it. Let the seeds splutter.
3. Add Rice veggies and dal stir it well that all the ingredients mix with it smoothly.
4. After it is fried nicely, add Cumin, coriander, turmeric & red chili powder, Cashew, and Raisin. Stir it and let it cook for 2-3 minutes on low flame.
5. Pour hot water and mix well; add sugar and salt to cover it and let it cook on low flame.
And here your delicious bhuna khichuri is ready!!