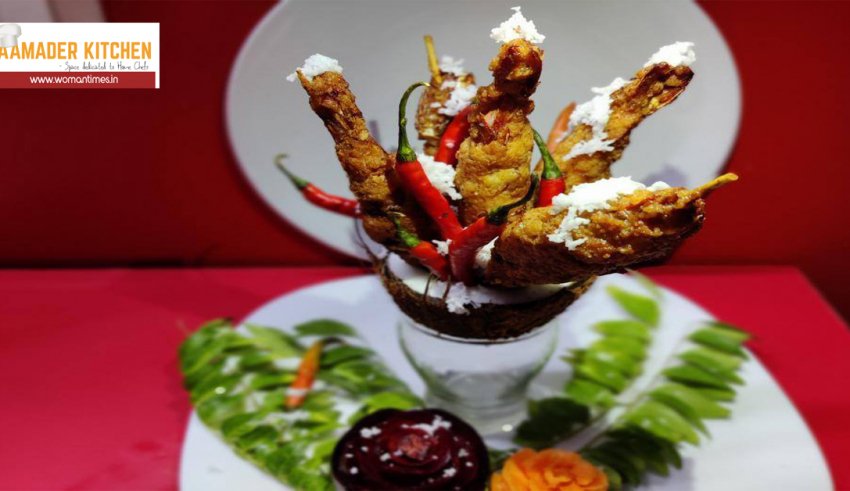 Prawns are very healthy and contain antioxidant properties that help in promoting healthy cells. Zinc, which is very important in building the immunity system, can be abundantly found in them. Sea fish is anyway brilliant support for bones as they contain phosphorous, magnesium and copper.
Ingredients for Crispy Fried Coconut Prawns:
Prawn – 4/5 pcs
Lemon – 1 pc
Coconut – 1 pc
Flour – 1 tbsp
Red chilly powder – 1 tsp
Salt as per taste
White oil as required
Ginger and garlic paste- 2 tsp
Curry leaves – 12/13 pcs
Egg – 1
Method:
First add flour, red chilly powder, egg, salt, ginger and garlic paste, lemon juice and chopped curry leaves in a bowl.
Mix it properly and then add the prawns.
Marinate it for half an hour.
Then in another bowl grate the coconut, add red chilly powder, flour and salt and then mix it properly.
Add the marinated prawns with this mixture.
Take a frying pan and add oil to it. Heat and then add the prawns.
Deep fry it.  Serve hot. Garnish with the grated coconut.
And that's how you make the snack. Ask for some rain and make your evening deliciously happy with your loved ones.