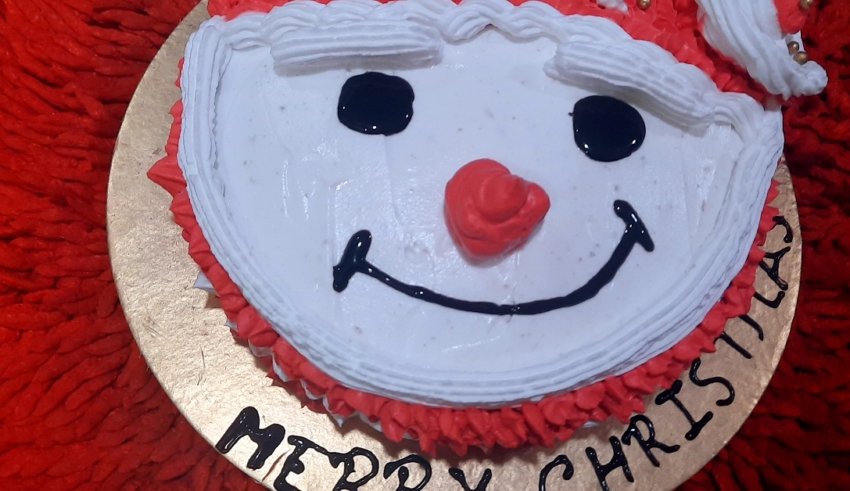 Each of us has celebrated Christmas in all likelihood, no matter which corner of the country we belong to. Although it is a Christian tradition, everyone has adopted this festival as their own. You may be one of them. Christmas cake started in England as plum porridge. People used to eat the plum porridges during Christmas. Slowly, dry fruits, raisins, and honey went into it, with an influx of people from all over the globe. It eventually transformed into a plum pudding. 
Sometime in the 1600s, oatmeal was removed, and butter, wheat, flour, eggs, and castor sugars went in. These ingredients kept the whole mixture together. Wealthy families in England started baking the mixture to lend it a tastier outlook. The spices that go into the cake represent the Wise Men's exotic ingredients. The cake or pudding, after being baked, slowly came to be called the Christmas Cake. In November, you will be amazed to know that all Christmas cakes are made in advance. 
But no one is stopping you from making one in December. So, read the below recipe and get one for yourself, family, and friends. You can even distribute it to the street children. 
Eggless Santa Claus Christmas Cake
---
Cake Base
Ingredients: 
*2 cup Maida(All Purpose Flour)
*1-1/2 Cup Powder Sugar
*1 tsp Baking Powder
*1/2 tsp Baking Soda
*1/2 tsp salt
*3 tsp cocoa powder
*1 Cup Butter Milk
*1/2 cup melted butter
*4 tsp Curd
*1/2 cup normal milk
* 1 -1/2 tsp Vanilla essence
Method to prepare – Eggless Santa Claus Christmas Cake
You need to strain all the dry ingredients with a strainer or large sieve. Then you have to add all the ingredients like curd, buttermilk, melted butter, normal milk one by one. You have to beat the entire mixture until it assumes a thick liquid consistency, and it should be pourable. Add some vanilla essence and beat it again. 
Take one round cake tin or mould and spread butter paper onto it. Brush some oil or butter. You have to pour the cake batter into the container and tap the container several times to remove the bubbles. 
Preheat the oven for 10 minutes before putting the cake tin or mould inside. Now, put the cake tin inside the preheated oven and bake for 45-50 minutes.
After 50 minutes, take a toothpick and pierce it into the mixture to see whether it is still mushy inside or nicely baked. If the toothpick comes out clean, it is done. You have to take the cake out and cover it with a soft cotton cloth. You can refrigerate it for 2 hours. 
---
Also Read: The Simple Chocolate Cream Cake for this Christmas
---
Frosting
Ingredients:
*2 cups whipped cream
*1 drop red gel colour
*1 drop strawberry essence
* Choco chips
*Chocolate ganache
*Piping Bag
*Nozzle
Method
You have to whip up the cream at normal speed for 2 minutes and then at high speed for 3 minutes. Check if it is standing up in peaks. It should not have a liquid consistency. 
Divide the cake into 3 layers. Pour into some cream on the cake board, and place the first layer. You have to brush fruit juice on top, and then apply white cream and cover it. For the taste, you can add some choco chips. Then add the second layer, pour or brush fruit juice again, and apply the cream and choco chips. Finally, add the third layer on top, brush the fruit juice brush, apply the cream, and cover the cake. You have to allow 30 minutes for the cake to set. Then you can put it in the refrigerator again. 
After 30 minutes, you need to take it out from the fridge and cover it with white cream. Add some red cream to a bowl to make the Santa Claus hat. White cream goes into the eyebrows, and chocolate ganache goes into Santa Claus's eyes and lips. You can add red cream to make the nose. You have to pipe the cake sides and bottom, with a red and white cream design. You can add the sugar balls to the hat. Now your Christmas Special Eggless Santa Claus Cake is ready. 
Merry Christmas to all!