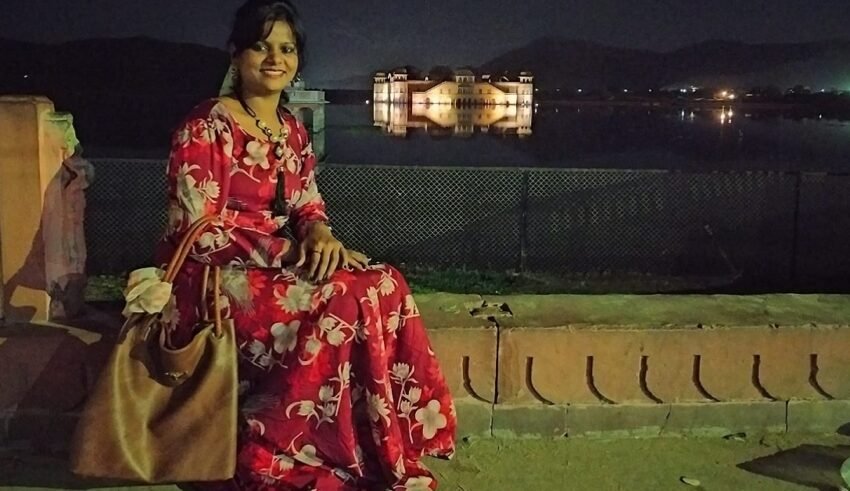 In today's world, women have pushed against the grain of societies and cultures dominated by men. Year after year, conscientious, confident, intelligent, and determined women from all over the country make it big and thrive in various fields. They make India proud with their sterling contribution to society. Woman Times is pleased to honour one such talented lady as the Woman of the Month – Neha Singh.
Neha Singh has been selected as the Woman of the Month for July from Woman Times for her excellent contribution to society as an eminent research scholar, social worker and successful model.
On what is your research-based?
NS: My research centre is Central Drug Research Institute. It is the only research institute in India that initiates research on drugs. My core area of work deals with Breast Cancer. We look after the formulation and development of drugs that can treat Breast Cancer. We experiment with the drugs on animal models and look into how beneficial the drugs are on animals' breast cancer.
How much awareness is women about Breast Cancer?
Turning back, we have seen only a few women were aware of Breast Cancer. With time, people are becoming conscious of this. Or to say, we have started talking about this publicly. In my research institute, my mentor is also a male scientist. He has been initiating many developments on Breast Cancer. He has appointed me as a research scholar. The Indian Council of Medical Research funds me to carry forward my research work. I want to thank them because, in a situation where women hesitate to talk about such issues, they have taken the initiative to work in this field.
With an abundance of knowledge as a research scholar, Neha Singh has participated and won many pageants and participated in many ad shoots. To name a few of her wins are Miss Confident Stylish 2019 title winner in Miss, Mr & Mrs Stylish competition, Miss Sparkle 2018 Miss Gracious 2018, Outstanding Personality Award 2021, Miss Top Model India 2020 (2nd runner up). She has participated in Lucknow Fashion Week and has also been nominated for the Global Peace Award 21.
How do you manage your time for the fashion industry and pageants with so much dedication to the research work?
I give all the credit to my mother, who has taught me the habit of being fashionable. She is a fashion-conscious person. I was a studious kid since my childhood days. My mom used to match the pair of tops with sandals, the clips that I should style my hairdo, which has motivated me to focus on fashion and my studies. Being fashionable also means maintaining a personality. My mother always said that we should have a style of our own, which will enhance our confidence. With this, modelling became my hobby. I have been introduced to the fashion world with a Lakme fashion show organized on our campus.
Also Read: Indian origin Dubai Girl outshines with her talent
How do you balance both the things – your profession and your passion?
I have to manage both things since both are very dear to me. One is my professional field which requires time and research. Another is my passion that also demands time. So I have to divide my weekends into halves—half the time I give to modelling and another half for research. Sometimes, if I spend my Sunday for shoots, I have to work overnight on my research work. Sometimes during lunch breaks as well, I have to skip my lunch and go for shoots. But one thing is sure – if you have a supportive family backing you, everything gets managed with ease because of my mother. She selects my attire for the event and matching shoes, pieces of jewellery and every accessory. So when I get home after work, I get everything ready, which saves much of my timings.
You have concentrated on social work as well. What has inspired you to render your service to society?
My father is a person who has a strong inclination towards social work. When other kids visited malls and restaurants during childhood, my father took me to the NGOs. He showed me the sadness and sorrow of their lives. He used to motivate me to become an IAS officer or District Magistrate to contribute to their wellness. But I had a keen interest in research and experiments since my childhood days. I told my father that I want to pursue research work as a career, and with my research and experiments on Breast Cancer, I want to render my service to society. He agreed with full support. And thus, my career choice has helped me contribute my portion for the greater good of humanity. 
You have maintained a career as a bright student. What is your message to the students of this generation?
I was a very concentrated student. I was not able to study for 18 long hours for my preparation for the competitive examinations. That is why I used to check regularly for 5 hours. If you learn regularly, that will be more fruitful than studying sleeplessly during the night before the exam. It would be best if you concentrated on the subject you are studying. During studies, no other thing should distract you. And yes, the family should also be supportive. Also, the students should maintain the trust of the family to get their support.
Tell us something about your love life.
I have received support from all the people close to me, be it my parents or the love of my life. All of them has supported me. They have motivated me to balance all the 3 things together. So I am pleased to have such a supportive family. My fiance is very inclined towards social work. He has also influenced me a lot to do something for society. 
Also Read: Woman power can win all battle, this story proves it
How do you manage your time to prepare for the pageants?
I work daily for this. Every day I maintain my diet, workout and exercise. I also take care of my skin daily after I return from the laboratory. So basically, my preparation goes on every day. And before pageants, I practice dance a month before the event. Otherwise, I spend 2 hours daily maintaining my skin and health.
What is your tip for the women who wish to participate in pageants?
Maintain your diet, eat healthily. Concentrate on your workout and exercise. Meditation is also a positive way of keeping a natural glow in the face. If you smile every day and distance yourself from negative thoughts, you won't require any makeup to look beautiful. Your natural beauty will do all the wonders. 
There are many rules that women have made which restricts other women's growth. Tell us any two such notions that you feel one Woman is hindering in another woman's life.
I want to mention two such issues that I think women faces and initiated by women. 
One such thing is that a woman poisons the ear of another woman about her mother-in-law. One Woman may have a bitter experience with her mother-in-law or in-laws. But that doesn't necessarily mean another woman will also face similar unpleasant behaviour from her mother-in-law. So I suggest all the women not poison another woman's ear about her in-laws or would-be in-laws since this will hamper her life.
The second scenario comes in the corporate world. A woman, who is intelligent and talented, will face criticisms and gossips from co women workers. It has mainly been found that a woman colleague mentally degrades another female colleague, often by spreading rumours, which would be stopped. 
What are your upcoming plans for the upliftment of society?
My friends and I have started an NGO called Manavta foundation. We have already begun a school under this foundation where we provide books and uniforms to the students. Another project that we have started is the Desh ki Baat foundation, under which we work to eradicate corruption. There I get the assistance of other scientists, research scholars and doctors. We are working for the eradication of corruption in all forms. I have taken birth in this country, so I want to better my motherland to the most significant extent possible.
Anyone tip with which you would like to make aware women about the early symptoms of Breast Cancer.
Often it is found that women feel discomfort or soreness in the Breast during menstruation. Almost every Woman tends to ignore it, thinking it to be a common symptom while menstruating. But it would help if you did not ignore it. If the pain persists for more than 10 days or occurs repeatedly, you should definitely see a doctor. This can be an early symptom of Breast Cancer. You need to take care of every little issue with your Breast. Your Breast is a very delicate organ of your body. So taking proper care of them is mandatory. 
Which department of doctor should one visit for the detection and treatment of Breast Cancer?
One should prefer Medical Colleges and Government Hospitals and see a Gynecologist for the detection and treatment of Breast Cancer.
How many advancements have medical science in India made in treating Breast Cancer?
There has been a lot of advancement. If a woman feels that she has been experiencing discomfort in her Breast for a long time and starts doubting about the disease in her body, she should visit a doctor. Even if it is after 3 or 4 years, a doctor's confirmation is necessary. Some of the diseases can also be caused by deficiency of Vitamin D. So nutrition sufficiency can also curb the disease. Naturopathy has also made considerable advances in the field of Breast Cancer. So you don't need to fear Breast Cancer anymore. Just diagnosis and proper treatment are necessary. 
How should Woman take care of their Breast?
Women should pay attention to their inner-wear. Innerwears play a significant role in any disease in the Breast. Since it is attached to your Breast for a longer time, you should be aware of the fabric you are choosing for your bra. It would help if you preferred inner cotton wears. If you feel you have developed any rash or allergy after wearing innerwear, you should stop wearing it. Innerwears also play a significant role in the development of Breast Cancer. So you definitely should check on what you are wearing rather than going for cheaper materials. 
What will be your contribution in the field of Breast Cancer 5 years down the line?
I am experimenting with drugs that would cure the disease in a shorter span with the minimum dosage. I am also trying to make the drug cheaper, which can be accessed by women belonging to all strata of society. It has been found that women from poorer sections cannot buy medicines because of huge expenses. So my stand is to curb the expense to make it easily available for every Woman.